Stand with Ukraine. Save peace in the world!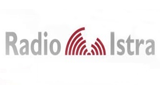 Radio Istra
Radio Istra je prva privatna radio postaja u Istri. U istarskom se eteru prvi put oglasila 22. rujna 1991. godine.
Show more
Radio Istra reviews
Mateus Marketing i izdavaštvo

23.11.2023

super radio, opuštajući.

Boris Lesinger

14.10.2023

cista petica,slusam u austreiji svaki dan

Davor Rupenović

25.02.2023

Radi po našem domaćem, a onima koji se ne sviđa neka okrenu 2 stranicu i ne slušaju ga. Jer, omalovažavanje ove stanice podjednako je vrijeđanje nas Istrijana. Neka se certi pojedinci kojima nije po volji radio istra, jednostavno maknu od njega. Osobno dugo vremena ga slušam, pa čak i na putu i najdraže su mi slušanje pozdrave i čestitke... Samo hrabro naprid radio istra o kuraja do kraja....

Miljana Dekleva

17.10.2022

Supeeer ste, bravo! Redovno vas slušamo i mi kad iz Slovenije dođemo za 6 meseci u Stinicu i Karlobag!

Fabris Histria

05.05.2022

konačno online. Nastavite tako najbolji ste, a kome niste neka promjeni kanal.

Promijenite malo pijesme jer su stalno jedno te iste… jako puno reklama i dosadne emisije.

Najgori radio na ovim prostorima.I najgire voditelje imaju.Stalno pustaju jednu te iste pjesme.Bolje neka si nabave vecu fonoteku.

Robert Medvedić

27.01.2021

Napokon da vas se može slušati online!

Znači najveće smeće od radija. Doslovce mi se gadi sama uopće pomisao na ovaj radio. Na poslu osuđen da slušam non stop radio istru, prolazim kalvariju svaki dan kao Isus dok ih slušam. 20 istih pjesama puštaju svaki dan. Iritantni voditelji, ne znaju što da kažu pa samo odugovlače dosadnim filozofiranjem, još gluplje teme dana. Na početku i nije toliko loše ali nakon dužeg slušanja jako dosadi. Šteta što se ne može dati i niža ocjena jer su je definitivno zaslužili.

Zlatko Bohaček

09.01.2020

Super
Information about the radio
Okosnicu programa Radio Istre cine raznovrsna i prepoznatljiva glazba te informativne i ostale autorske emisije koje prate aktualna zbivanja iz svih podrucja ljudskog djelovanja, primjerice gospodarstva, politike, kulture, sporta. U programu su zastupljene zabavne ali i obrazovne i znanstvene emisije, emisija za talijansku nacionalnu manjinu, emisije religijske kulture, djecja emisija i emisija mladih za mlade. Program Radio Istre 24 je sata dnevno koncipiran na nacin da bude pristupacan i zanimljiv brojnim profilima i uzrastima slusatelja diljem Istre i Kvarnera.
Radio contacts
+385(0)52 624 066 - Eter
Marketing: [email protected]