Stand with Ukraine. Save peace in the world!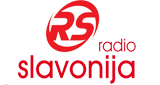 Radio Slavonija
Oriovac, 88.6-94.3 MHz FM
Radio Slavonija je privatna, neovisna, komercijalna radijska postaja sa sjedištem u Slavonskom Brodu i županijskom koncesijom za područje Brodsko posavske županije. Od 22. rujna 2010. mi smo i prvi formatirani radio na području Slavonije. Program emitiramo 24 sata dnevno na frekvencijama 88,6 (Slavonski Brod) 94,3 (Oriovac) i 89,1 MHz (Nova Gradiška).
Radio contacts
Fax: 035/210-211
DIREKTOR PROGRAMA
• Mario Jurković
Tel: 035/210-217
E-mail: [email protected]