Stand with Ukraine. Save peace in the world!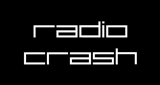 Radio Crash
Radio Crash 107.3 Since 1986 - Zagreb
Show more
Radio Crash reviews
Super ste, svaki dan u uredu od 08 - 16h vas slušam.

entuzijastički pristup biva jednom nagrađen
Information about the radio
Često se vraćamo u 1986-88 godinu kada se je program Radio Crash-a slušao na radio prijamnicima u cijelom Zagrebu pa i šire u Stereo tehnici. Bilo je to u sitnim noćnim satima kada su DJ-jevi iz Jabuke i Lapidarija pripremali svoje setove nakon završetka nastupa u klubovima. Ono što se tada slušalo na Radio Crashu možete čuti i danas, upravo na našem intenet radiju. Online Radio Crash svira od 2011. godine i struji internetom kqo i na A1 IPTV – Cable TV kanalu 871 i Xplore TV od 00/24, uz fantastične online DJ-jeve koji stvaraju program. Nekim od slušatelja ovo će biti pravi flashback, a mlađim naraštajima nešto sasvim novo. Osim osamdesetih, ovdje se slušaju groove, electronica, house, funky, synth pop, dance i slični muzički stilovi. No, nemojte se iznenaditi ako u večernjim satima do vaših ušiju dopre zvuk Jazz-a, soula ili neke fine ambijentalne muzike. Italo disko je nezaobilazan dio osamdesetih. Ta "kuruza" i danas ima vrlo zanimljiv zvuk jer se je stvarala na analognim sintetizatorima zvuka. Takva muzika i danas zvuči jednako dobro kao tada. Velik broj muzičara upravo zato danas koristi stare analogne synthesizere te na njima stvara muziku koja u sebi nosi zvuk osamdesetih. Black synth electronic pop glazba je također nezaobilazan dio osamdesetih, a predvodnici programa Radio Crash u tom žanru glazbe su Depeche Mode. Na Radio Crashu stvarno se pronađe za svakog ponešto. Ne zaboravimo da su i devedesete također na programu, i tako sve do danas…. :). Slušamo se i pišemo na WhatsApp chat-u.
Radio contacts