Stand with Ukraine. Save peace in the world!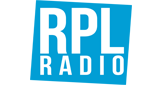 Radio Pacot Lambersart
Radio éclectique, Rpl c'est la radio qui te balance de l'electro, du rock, de la funk, du reggae, de la pop, du dub-step, de la soul, de la rétro, du hip-hop, de la nouvelle scène, des années 80 avec une équipe folle ! RPL, l'autre radio. Join Us !
Radio Pacot Lambersart reviews