Stand with Ukraine. Save peace in the world!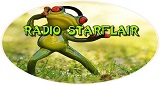 Radiostar Flair
Radio StarFlair Info zur Veranstaltung von Unsere Künstler,Pop und Schlager Party-Hits -mehr, Aktuelle News. Moers, Deutschland / Spezialsendung 320kbps MP3 Musik. Live Interviews . Rund um Die Uhr für euch Spielen wir Für euch ein Mix Charts-Dance, Rock, Schlager, Discofox Oldies, Techno, Pop, Trance, House,80's,90's,70's,top40 2000er Club Musik Party-Hits Hands Up Hardstyle und noch mehr. 24/7 Live Programm und LiveDJ Set.
TOP songs on Radiostar Flair
Radiostar Flair reviews
Dominik Reinicke

19.12.2021

Super Tolles Radio Spaß und freue bei Daumen Hoch

Elisabeth Moser-Hold

12.02.2021

Hallo liebes Radioteam! Ich möchte mich ganz herzlich für die vielen Einsätze meiner Songs in eurem geschätzten Radio bedanken und grüße euch ganz lieb aus der schönen Steiermark in Österreich.

Michelle Köhler

18.09.2019

Hey und hallo liebes Star Flair Team. Danke dass meine Debüt Single "ECHTE KERLE" bei euch gespielt wird und sogar auf Platz 3 steht. Das ehrt mich mega nun.
Radio contacts
Moers/NRW/Deutschland/Nordrhein-Westfalen/Österreich/Schweiz/Niederlande/USA