Stand with Ukraine. Save peace in the world!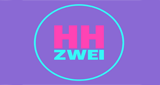 Hamburg ZWEI
HAMBURG ZWEI - Unsere Stadt, unsere Musik. Neu auf UKW 95.0
Show more
TOP songs on Hamburg ZWEI
Hamburg ZWEI reviews
Bonjour... Je suis un copain du monde ... je faite grande salutations a toutes le peuples de Hambourg et allemagne et toutes état et le gouvernements de allemagne ... Je vous souhaite le bonne a votre peuples et votre pays et votre état et gouvernements ... ( ADAM ) ... le premier mot que descendre a le prophète (ADAM ) père de l'humanité se'ten le ( PAIX ) ... ( Léningrad ) ... le PAIX et le SECURITE et le AMITIE entre le PEUPLES ... merci a bientôt
Information about the radio
Wir sind das Programm mit den meisten 80ern für Hamburg, gemischt mit Songs aus den 70er und 90ern und einer Prise 2000er. Stündliche Nachrichten stellen sicher, dass unsere Hörer keine News aus ihrer Stadt und der Welt verpassen. Unser Flaggschiff ist die Morningshow mit Fabian Kühne und Julia Metternich, die wochentags von 5 bis 10 Uhr mit allen Hamburgern in den Tag starten. Rund um die Uhr gibt es bei uns die meisten 80er für Hamburg (z.B. Michael Jackson, George Michael), 70er Rock und Pop-Rock wie die Eagles und Supertramp und 90er Pop z.B. von R.E.M. und Eagle Eye Cherry. Dazu eine Prise 2000er, z.B. von Adele. Über unseren Musik-Mix und unsere unaufgeregte Moderation sorgen wir für ein positives Gefühl, statt marktschreierisch zu nerven wie so viele andere Radiosender. Wir senden wirklich für Hamburg und nicht wie NDR 2 für Niedersachsen und wir spielen auch wirklich die 80er, die bei NDR 2 kaum noch laufen – wir sind eben die echte Zwei für Hamburg!
Radio contacts
https://www.instagram.com/HamburgZwei/
Geschäftsführer:
Christian Gilly
Tel: 040/ 237 33-0
Fax: 040/ 237 33-438