Stand with Ukraine. Save peace in the world!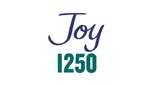 JOY 1250
JOY 1250 - CJYE is a broadcast Radio station from Oakville, Ontario, Canada, Provides Evangelical, Christian, Religious and Gospel programs. Station also airs Locally weighted newscasts and traffic reports keep you informed throughout the day.
Show more
JOY 1250 reviews
Not very good.

Chris Pomeroy Wood

10.12.2021

Thank you for the inspiring content. A nice relief in our broken world. Blessings to everyone! Merry Christmas!

Thank you Joy radio for going out of your way to play a song for my b son on his 18th b-day today!!!!!!! You guys are the best christian radio station i've heard yet, and I truly enjoyed listening, and was blessed by the podcasts of speakers you had on today!!!!!!!God bless you all!!!!!!!

Marietta Boyce-Cyril

30.04.2020

Listener for many years in Canada but the most joyful thing now can listen in St Lucia thank you Jesus!🙌

Alonia Galassi

07.02.2020

It's 2:36 p.m. Fri. Feb.7, and it's so greeeeaaaattt hearing Joel from Newworldson on the airwaves! Bringing JOY to my heart! :) I am one happy listener! Thank you soooo much!

roxanne fraser

19.01.2020

I'm.listening live I couldn't have enough in the car I brought you upstairs lol

Anita Salaytah

06.10.2019

I LOVE listening to Bill Craig at 4:00 on Sundays! Today I missed church due to my grandson's birthday party but having listened to his program has made the day for me. I so appreciate this wonderful hour of this message of hope through Christ!
Information about the radio
CJYE is a Canadian radio station, broadcasting at 1250 AM in Oakville, Ontario. The station airs a Christian music and talk format branded as Joy 1250. CJYE's studios are located on Church Street in downtown Oakville, while its transmitters are located along Dundas Street West near Third Line Road on the northwest side of Oakville.

CJYE launched on February 5, 2001, adopting the frequency formerly held by its sister station CHWO. Its religious programming formerly aired on sister station CJMR, which also aired multilingual programming. With the launch of CJYE, CJMR moved to a full-time multilingual format.
Radio contacts
Fax: +1 905-842-1250