Stand with Ukraine. Save peace in the world!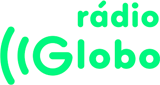 Rádio Globo
Rio de Janeiro, 98.1 MHz FM
Ouça ao vivo a Rádio Globo do Rio e transmissões exclusivas para a internet. Música, Entretenimento, Informação e Esporte. O que há de melhor em cada momento do dia.
Show more
Rádio Globo reviews
Rogerio claudino alves

27.07.2023

MUITO BOM

Roberto Garcia

13.02.2022

Excelente!!!

Sou de Rio das Ostras ,estava na casa de uma amiga e ela estava ouvindo essa radio maravilhosa.

Guaracyra Portugal

20.09.2021

Show de bola.Adoro essa rádio.Alegre,os componentes são lindos, todos.Bjs.

Excelente transmissão, aqui som claro e limpo, Tony // New York// USA

Sou tricolor do Morumbi e amo a rádio são Paulo 🇪🇬🇪🇬🇪🇬

paulo cesar roza carneiro carneiro

06.08.2021

Poderia voltar com o good times 98

Jaqueline Claudio

23.07.2021

a melhor programaçao ,quentinha da jack todos os dias ligada na radio globo

Marcos Correa de Correa

18.10.2020

muito boa

Sinval De Camargo Paim

05.08.2020

gostava também, hoje escuto a (Caxias mais Web) ótima programação e só procura ai na pagina.
Information about the radio
A Rádio Globo nasceu em 2 de dezembro de 1944, no Rio de Janeiro, fundada pelo jornalista Roberto Marinho.

Em primeiro de maio de 1952, nasceu a Rádio Globo de São Paulo, primeiramente com o nome de Rádio Nacional. Em 1965, as Organizações Globo adquiriram a emissora. A Nacional de São Paulo passou a se chamar Rádio Globo no final de 1977.

Em 2001, começou a ser formada a rede Rádio Globo Brasil, com a transmissão conjunta, Rio e São Paulo, de diferentes programas da emissora.
Em 2002, foi reinaugurada a Rádio Globo Minas, que já tinha ido ao ar nos anos 1980.

Atualmente, a Rádio Globo conta com duas emissoras próprias - Rio e São Paulo - e 33 afiliadas, espalhadas pelas cinco regiões do país.
Radio contacts