Stand with Ukraine. Save peace in the world!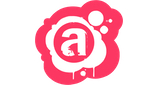 Radio Atlântida FM
A Rádio Atlântida Porto Alegre é a principal emissora da Rede Atlântida. É a partir dos estúdios de Porto Alegre que são difundidos os programas para todo o país. A programação da rádio está voltada para o público jovem dos estados de Rio Grande do Sul e Santa Catarina.
Show more
Radio Atlântida FM reviews
Morgana Marques

15.06.2022

RIDICULO VOCES USAR SIMBOLO (GLBT) COMO PIADA. UMA OUVINTE A MENOS. FOI DECEPCIONANTE.

Imunizadora Eltz

01.06.2022

Muito top essa radio, escuto todos os dias quando estou no escritório!!

hi rating from Liverpool UK! Our local top Band Baiana has been A listed here for 2 weeks. They are Brazil inspired for when the singer lived there. They are amazing.

Guido Aldobanne

13.01.2022

Por que a rádio não divulga a playlist que toca na rádio??

Filipe Variza Brondani

14.05.2021

amei da a propaganda na globo💖💖💖💖💖

Alciomar Jardim Da Trindade

11.04.2021

Poderiam disponibilizar a lista das top 40 , pois não consigo encontra_las

Isabella Marques de avila

22.03.2021

E top

Adorei a música do CONRAD FLECK. Toquem sempre!!!

Super bola nas costas.

Heini Schoedler

15.12.2020

Já estava melhor ! Agora tá dureza - Sem vida inteligente - cade as duas Bárbara Sacomore e a outra valiosas - tinham cultura inútil as vezes mas AGORA 2 sem nada a aproveitar.
Information about the radio
Em 1996, no Rio Grande do Sul, no balneário de Atlântida, no litoral gaúcho a primeira edição do festival Planeta Atlântida, com diversas atrações musicais.
Dois anos depois, em 1998, a edição catarinense é do ramal catarinense da emissora lançou a mesma proposta para o litoral desse estado, sendo Florianópolis a sede do evento, atualmente ocorrendo no norte da Ilha de Santa Catarina, no bairro de Canasvieiras.
Radio contacts
https://www.instagram.com/rede_atlantida/