Stand with Ukraine. Save peace in the world!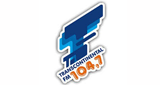 Transcontinental FM
A Transcontinental FM comprova com muita alegria a fidelidade de seu ouvinte, pois está há 15 anos entre as mais ouvidas da Grande São Paulo e ocupando sempre um lugar de destaque.
Show more
Transcontinental FM reviews
Marta Brehring

26.05.2023

Morava em SP ,mudei para minas gerais e ouço pelo celular ,amoooo transcontinental ,gosto de tudo ,mas eu meu preferido é o cantinho romântico .

Marcao da Silva

08.09.2022

Faz parte da minha vida

Paulo Ferreira

17.07.2021

Mt boa essa rádio

benedito antonio Passos

05.07.2021

This radio, is Simply the BEST

Vanderson Santos

25.05.2021

Muito bom ter esssa opção de ouvir por este site.

Roberto M. Reis

20.05.2021

Milton R.dos Reis

Rodrigo Santos

02.05.2021

Nota 1.000 esperando black sons

Israel Nunes Gonçalves Neto Gonçalves

17.01.2021

Excelente

Sueli Cristina

06.01.2021

Sou seu fã deis de crianca

Trans nota 10 😍😍
Information about the radio
O trabalho sério e competente coloca a Transcontinental no lugar em que o mercado publicitário e os ouvintes já se acostumaram a vê-la. Programas há mais de 15 anos no ar e cada vez mais ouvidos.

Só sintonizando 104,7 para entender este fenômeno que acontece no rádio.

Estar perto do público, valorizar e respeitar seu gosto e sua opinião, dar-lhe a atenção merecida, é uma maneira de retribuir a audiência e mantê-lo sempre fiel.

A melhor programação musical de São Paulo você encontra na Transcontinental FM!

Sintonize 104,7 Fm e fique ligado! Além de você encontrar tudo que gosta tem um montão de prêmios te esparando!

Transcontinental, o Brasil em primeiro lugar!

Entre seus principais programas está Gosto não se discute, criado após a reformulação da grade e no ar desde então. Apresentado por Kiko Russo, o programa vai ao ar das 10 até as 14h. Jota Santos e Patrícia Liberato são outros comunicadores de grande audiência.

A Transcontinental não possui horário específico de programas jornalísticos, mas investe durante o dia em informativos, com ênfase em notícias de utilidade pública e variedades.
Radio contacts
Telephone: (11) 4791-8500
https://www.instagram.com/radiotrans/