Stand with Ukraine. Save peace in the world!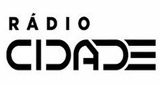 Rádio Cidade
No ar 24 horas por dia, a Rádio Cidade FM é uma emissora de rádio localizada no Rio de Janeiro. Sua programação é centrada em música, em especial em pop rock, e entretenimento. Uma nova rádio para um novo mundo
Rádio Cidade reviews
Alô "On Line Radio Box", habilita a playlist da Rádio Cidade. É muito fácil.

GILSON VASCK DA SILVA

02.04.2022

A rádio PHODA do dial!!

Voltem urgente para FM!

Mereceu entrar pra minha lista de favoritas. E outra: poucos comerciais e intervalos na maioria dos momentos.

Fabio Jean Lopes

15.01.2021

como chama essa musica

Guilherme de Oliveira Mattos

06.12.2020

Olá, a melhor rádio da "Cidade"!!! Por favor, voltem com as playlist das músicas! Pq playlist somente no app?!

a melhor radio do dial carioca!

Andre Calandrini

08.09.2020

Excelente demais ! ! !

EXCELENTE!!!!

Gente, vocês tem que ir prá página da rádio cidade oficial, ali colocam a playlist.