Stand with Ukraine. Save peace in the world!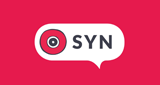 SYN
SYN is a media organisation run by a community of young people that provides training and broadcast opportunities for young Australians. Station broadcasts on one of the largest community radio licences in Victoria and can be heard throughout Melbourne, Geelong and in parts of regional Victoria on 90.7 FM.
Show more
SYN reviews
Love the fidelity guys (FM), I'm 60 and stumbled across your smooth grooves on my way home drive. Keep up the good work. Excellent.

Alice and Gia Xx

24.11.2021

the girl was just very bad at talking and being entertaining

Love your station. Lots of different programs with some great songs and interesting and entertaining discussion. Keep up the good work guys. After Triple R, Syn is my go to station on the FM dial. I wanted to give you 4 stars but it only went to 4.5 which is probably a bit high 😁👍🏻

You are always boasting about how young all your employees are and it certainly shows. Would somebody inform the young male who does one of your ads that the letter "H" is pronounced aitch not haitch as he says when he says haich q. This is basic Primary School grammar. It reflects very poorly on your low standard of staff.

James Joneason

25.06.2020

I really like some of the song choices.. Is there a way to listen without the PSA's Though?

Caleb Jai Ryan-Roach

03.06.2019

Have I just had a huge break up this week your radio station just made things so much better, thank you guys. I hope to come up and do a show or chat to yous lol and ill make a fire so you aren't cold bro👌✌and bring some cuppa soup 5 stars guys.

Loving New And Approved
Information about the radio
With a history spanning over a decade, SYN 90.7 is all about Melbourne's youth community creating content and letting their voice be heard.

Produced and presented entirely by young people between the ages of 12 and 25, SYN 90.7 FM do things a little differently to everyone else – they've got a bunch of flagship year-round programs that cover everything from news and current affairs, to sex and relationships, music, art, comedy, variety and sport. The rest of our programs get rebooted, every three months in an ever changing rotation of niche programming.

With such eclectic programming there's always something on air to keep you informed, engaged and entertained.

VALUES:
Access: SYN provides open access for all young people to participate in its community.

Independence: SYN produces content free from commercial and other external pressures.

Participation: SYN supports young people to take charge of media creation, training and governance.

Diversity: SYN actively encourages a range of youth perspectives, cultures and ideas.

Innovation: SYN celebrates quality, and supports creativity and flexibility in its programming and operations.

Independence: SYN produces content free from commercial and other external pressures.

PROGRAMS:
FLAGSHIP
Flagships are station's regular programs that run every week throughout the year. Some programs run five days a week, such as Get Cereal, four days a week like The Hoist, twice a week like The Sports Desk or just once a week like Raise The Platform.
Flagships operate with an Executive Producer and sometimes an Assistant Producer who take on these role for a year. Each week, the shows are put on by a rotating team of hosts. All producers and presenters are volunteers aged between 12-26.

SEASONAL
Some ideas for programs aren't suited to a Flagship program. They're just too unique. Seasonal programs allow volunteers to create a show about almost anything. This give volunteers the opportunity to get really creative with their ideas and provides them with more autonomy to create a show that is uniquely theirs.
Radio contacts