Stand with Ukraine. Save peace in the world!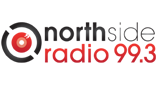 Northside Radio 99.3
Northside Broadcasting (2NSB) is a community radio station based in Chatswood, Sydney, Australia. It operates on the FM 99.3 frequency and is referred to as the North Shore's FM99.3 on-air and for business purposes. In May 2013, FM99.3 celebrated its 30th anniversary. In 2009 it began restructuring its programs and music content to community-based magazine shows, specialist music programs and a more mainstream playlist.
Northside Radio 99.3 reviews
Loving this smooth cool music.

Love the Red Carpet Radio show! the best presenter who plays the most variety of groovy tunes!! can't get enough!

Can't do better than the 12 o'clock Sunday show. It's absolutely fabulous.

Great show Geoff.

An excellent radio station in Australia, I often listen to Soulscope Music On Air show, working every Sunday from Sidney from 2 to 4 PM (local time) and spreading Smooth Jazz music mainly, with some Contemporary, Soul and Blues and more.. ;)

For the music you don't hear anywhere else, Northside Radio FM99.3 streaming live.