Stand with Ukraine. Save peace in the world!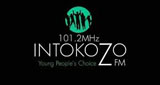 Intokozo FM
We are a leading community radio station based in Durban, Umlazi born in 2017 the station has grown across Durban. We are the young peoples choice.
Show more
Intokozo FM reviews
Samukelisiwe Stufuza

10.01.2023

Very nice . Topic tango 12 ngiykhazeka😂😂🙈

What an Amazing Teaching pastor

Thabisonda Adam

13.08.2022

M thabiso vocalist From Lady grey Eastern Cape please kindly play usizi feat thabiso vocalist by afro brotherz

All the way from Europe keep it up

Nkah Aka Shozi

18.06.2022

❤🤗

Qaphelani Mofokeng

22.04.2022

Umshubo 🔥🤞🏾

Kingsley Shezi

09.04.2022

Cavalry the greatest 🔥🔥🔥🔥

Titus Kamwendo

09.04.2022

CALVARY!!!

Esikhaleni Youth Radio

09.10.2021

Very nice 👌👌👌
Information about the radio
The power of Intokozo FM is amazing and in particular because we are the only radio station in UMlazi (the second biggest township in South Africa) that caters for both English and IsiZulu speaking people. We speak direct to the local community. The community radio station was founded by the youth on the 10th July 2013. The NPO came as a result of the youth who had the same vision of voicing out their issues that the youth of South Africa faces on daily basis, thus include :
drug abuse, high rate of unemployed youth, HIV/AIDS infected youth, teenage pregnancy, crime, entrepreneurship and population growth. Intokozo101.2 fm is the 1st youth and young adults' radio station centrally located in the second biggest township in South Africa, UMlazi, South of Durban in KwaZulu-Natal.
Radio contacts