Stand with Ukraine. Save peace in the world!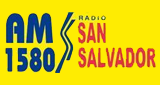 Radio San Salvador
Radio de amplitud modulada de la cuidad de Dolores, depto de Soriano, República Oriental del Uruguay.
Radio San Salvador reviews
Manuel Orgoroso Siri

30.11.2021

El que está en el programa de la quiniela que hable un poco más lentooo

Maricel Magallanes

09.05.2021

Feliz día a todas las madres del Uruguay !!!

maria eva de los santos guerrero

27.09.2020

vivo fuera demi tierrita y mi flia es dedolores es un placer poder escuchar las emisoras desde elotro lado del mundo muchas gracias

Hola un saludo para todos los Uruguayos; en especial a los doloreños desde New York Pablo y Clarivel, me gusta mucho su programación, son muy auténticos , besos y un fuerte abrazo a Federico que siempre está presente para que todo salga bien

Romina Magallanes

03.05.2020

Aca desde Lanus Oeste Argentina .. firmes Esperando que comiense Mateando Entre Amigos para escuchar a mi cuñadito Isidoro Gonzales y demas amigos ... Un beso de Juan y Roma

Juan Fausto Maggiori

05.04.2020

Maravilloso programa disfrutamos !! Felicitaciones !! Isidoro Gonzales y que sea hoy el inicio de muchos programas mas . TAMBIEN FELICITACIONES A TODO EL EQUIPO .. Desde Lanus Argentina Abrazos de Roma y Juan

Ana María Pastrana Torres

07.03.2020

Hola!!! Hoy Volví a escuchar el programa "Verbo Recordar" realizado por mi prima María Pastrana y ya me enganche con el siguiente programa. Los saluda Ana Ma Pastrana de Nueva Palmira

Vergonzosos como relatores!!!! Dejan mucho que desear la verdad.

Edwin Giovanni Perez Osorio

21.04.2019

DESDE PITALITO-HUILA.... CON TODA...HAROLD TEJADA..TEAM MEDELLIN

Hola saludos desde Colombia, apoyando a Harold Tejada Canacue del Team Medellín, Fuerza hermanito.