Stand with Ukraine. Save peace in the world!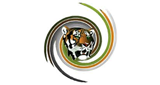 Tiger FM
Non-profit radio station in the Dunbar - Fort Myers community in Florida. 93.3 Tiger FM airs varied formats, sports and information.
Tiger FM reviews
Love Suzy Cruise's '60's USA show o Mondays.

Best show for oldies in the USA> Love all songs. O is the best. Keep listening.....Kenny. B. from Brentwood, Penn.

Gary, I'm from Brentwood Pa and remember your Oldies from their. I Know live in Boynton Beach Fl, Keep up the good work

First Time listener, and your show is Great Gary. I was able to catch the 1st hour of todays show, and I will continue to tune in when I can on Sundays. Thanks

Very poorly broadcast for the young man Daveon Palmer! The back up quarterback, it is plain to see, is your guy and you sound really pathetic when you do try to give Daveon a compliment, you still end up giving the real credit to the back up citing he gave Daveon his fire in his belly. I will definitely be tuned in to your broadcasts this season to give my take on your talents and skills. Not much to say about that interception, unless Daveon had thrown it. You are a pathetic broadcaster!

Big O..thanks for the music..Pittsburgh music at it's best ! The Burgh DJ'S above are smiling !

Big O;;;;S-man Louda.....Hemi!! play some Porky

Great mix, love the oldies. What a welcome change on the local stations- keep it up 💜

Love the oldies - how about a little Grand Funk Big O?

Gary O is my guy. ❤️ for music!