Stand with Ukraine. Save peace in the world!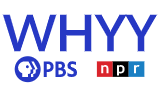 WHYY FM
Philadelphia, 90.9 MHz FM
Greater Philadelphia's leading public media provider, serving southeastern Pennsylvania, southern New Jersey and all of Delaware.
WHYY FM reviews
Listening to your conversation on the status of Puorto Rico in America, I am struck by a glaring omission. Namely, Puorto Rico still has not adopted English. For example, all official documents are in Spanish. If Puorto Rico wants to fully assimilate into America and be accepted by Americans, Puorto Rico has to take the steps necessary to fully accept and use English Puorto Rico has had 124 years to accept English. Otherwise, America will go further down the road toward Balkanization. Balkanization was a tragedy for the Ottoman Empire. Balkanization will be a tragedy for America. If the continuing to use Spanish in society is so important, Puorto Rico would be best served by agitating to become a part of Mexico. DIXI

Richard Mark Ritchie

11.07.2021

I enjoy the varied programing on 90.9 WHYY, a National Public Radio station. They have a little bit of everything. It is one of the few stations I listen to on a regular basis. Check out 90.9 WHYY. You will not be disappointed.

Beverly Stiles

30.01.2018

WHYY is among this country's very best of public radio stations. It is a national treasure!