Stand with Ukraine. Save peace in the world!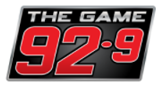 92.9 The Game
This is Sports Radio 92.9 The Game in Atlanta, Georgia. With the best sports programs in Atlanta, CBS Sports Radio, and the greatest sports programming to be found anywhere in Atlanta.
92.9 The Game reviews
John Richardson

12.05.2023

Like most of the shows but the new morning show is like watching the superbowl with someone that's only watching for the commercials…terrible. Hugh was bad but I'd rather hear him on a loop than these guys.

Why are we talking about Atlanta crime on Sports Radio on 5/4/2023??!!! Now we got editorials on Sport Radio tearing down my city now??? What's wrong with management???

spencer walker

13.04.2023

The Morning Show killings. Bo Morgan is horrible on the air more than three minutes long. John Fricke should've been kept on and then bring the other two. The rest of those lineup is fantastic. But I find myself turning the station in the morning.

Bobbyj Maxwell

26.03.2023

Never thought I'd miss John and hugh. Can't listen to new morning show I change over to music then come back for steak,randy and Andy and dukes and bell.

This use to be my favorite radio station. I would listen to it driving to and from work. They changed the morning show and is now horrible to listen to. I have to change the station and the Steak house is even worse. Thank goodness for the mid day show and Dukes and Bell or I wouldn't listen at all. Please fix the morning show and go back to regular programming.

Horrible radio station, incredibly disrespectful people. I actually went to see them In person, they had their sounds completely maxed out and they put it down after the manager asked them too, but they went ahead and maxed it out the sounds again after they saw the manager stepped out, that's when my friend kindly asked them if they could put it down a bit since it was so loud to the point that it was uncomfortable for our ears, they responded with rude comments, to the point that they started insulting us for not being able to tolerate the volume.

"You Be the Best!"

The very best sport's radio/ sport's talk all day!

You are my lifeline up here in Michigan

Andy and Randy are the best! Please give them their hour back! They deserve to be heard more. They sound more Atlanta! My commute to work isn't the same anymore.