Stand with Ukraine. Save peace in the world!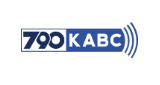 790 KABC-AM
KABC 790 AM is a Los Angeles radio station, and a West Coast flagship station for the Cumulus Media company. 790 KABC is home for all things News & Talk.
790 KABC-AM reviews
usc sports

Argus Hamilton

20.07.2023

Susan Shelly is brilliant and has voice as beautiful as her mind---a true conservative, and i request KABC please give her her own show every day. She has the magic!!,,She knows SO much about topics local, statewide as well as national. please keep her on the air!

Flapjack Adonis

10.08.2022

I'm a 40 year listener, and I want to support KABC, but the amount of commercials is beyond ridiculous. Bongino is the only full show I can do, because I have it on in the background at home. Morning and afternoons I don't bother anymore, because if I'm in the car, I am captive to commercials.

Espartacoy Vergara

28.07.2021

Greetings from queretaro

Will take you guys over KFI 640 Bill Handel in the morning any day of the week.

Vanguardia Tecnologica Ecuatoriana

31.03.2020

Hi, I am Jose from Colombia and listen your radio to practice my english listening.

Need more democratic opinión a

Ohio has some of the most relaxed gun laws in the country. CCL, instant background check that doesn't need to be called in if you have a CCL.

Ronald Whatley

03.01.2020

So glad you have added Dan Bongino to your list. I have been listing to him for a while now and if you listen to him you can learn a lot.

I've been trying to call...nobody answers.....