Stand with Ukraine. Save peace in the world!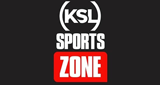 KSL Sports Zone
KSL Sports Zone is the sports leader in Utah and the home of the Utah Jazz. Listen online or at 97.5 FM | 1280 AM
KSL Sports Zone reviews
David McCleskey

15.10.2023

Wtf, jazz are more Interesting than soccer

No one compares to Hot Rod, even when he got older, his gaffs were timeless. I enjoy the TV crew much more, Bolerjack and Big T. Very entertaining.

Way to crush a kid, PK. (Corner Canyon play by play guy) Real professionalism on your part. I'm sure you were a great play by play commentator when you were in high school. Call the kid and apologize , brass pole.

Candi Candfeld

06.03.2023

I like the shows most of the time but there is too much BS that doesn't relate to sports. Keep the topic on sports rather than your lives and family. We lost the AT&T Jazz feed in Pocatello and I can't find any Jazz tv. On the radio there is too much crowd noise----turn off crowd mike or buy a better mike I don't know whose fault the lack of tv is but it is terrible to not get the jazz.

Denise Thacker

16.01.2023

Annoying just stick to the play by play. we are only listening because aren't able to watch it.

I like the zone for the most part, especially DJ and PK - sometimes PK is over the top, but it makes for interesting radio. Someone tell David Lock to CALL THE GAME while it's being played! Hot Rod painted a perfect visual on the radio. You knew what was going on at ALL times. Lock and his constant stat BS, while the game is going on, is terribly frustrating!!!! It takes forever sometimes to hear what the frek'in score is. He talks stats constantly during playing time - free throws, plays etc. Tell us stats pregame, timeouts - when the game is not in full swing. Lock is capable of calling the game, and painting us a great picture, stick to it while the game is going on! Lots of people agree with this - speak up and get his and the stations attention! They are losing listeners!!

Christopher Dreckman

23.12.2022

lag?

I've listened to The Zone for many years. I haven't been a fan of the KSL takeover. I pretty much listen for DJ & PK and Hans and Scotty. Jake was better with Gordon and I cannot stand Alex Kirry and Scott Mitchell. I'd rather listen to CNN..

Listening from Australia ....Informative ..Excitable...Just Love Listening into to Games and Jazz are playing well to boot. Could not be Happier. Cheers KSL SPORTS ZONE.

I just want to say that today, Ron Boone was severely mistreated by his co-commentator. Extremely unprofessional and cowardly. Ron Boone is a legend in this community and David Locke is such an asshole to him, intentionally, frequently, and without apology. He makes fun of him for being slightly slower than him, much akin to the way an ignorant child makes fun of his autistic classmate.