Stand with Ukraine. Save peace in the world!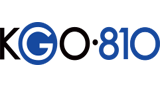 KGO 810 AM
KGO 810 - KGO is a broadcast radio station in San Francisco, California, United States, providing News, Talk and Information.
KGO 810 AM reviews
There are better sounds out of my ass after a can of VanDeKamps. You Suck

Wow, KGO, the award winning station turned into a sports show? This is soooo sad. I hope the brilliant minds of some of the past hosts can get together, reunite their talents and start something better than the thoughtless crap I just heard. I'm so disappointed. I moved away about a year and a half ago, just logged on to live streaming, and found this.what a downer.

this is shit! where are the talkshows and hosts that made this station?

I listened to "The Spread!" for a little while today. It is terrible. Not listenable! But then sports betting in general seems like another grift to me, let's fleece the poor & stupid. I would rather invest my money in ice cubes.

Mufff

I hate this new format. Bring back Coast to Coast

So unhappy with your change in Broadcasting !! With our Nation set to make important mid-term decisions/elections, your hosts, Nikki, Pat, Marc and John were valuable assets !! You elect to now concentrate on SPORTS ??!!?? There are adequate resources for info on sports..... NOT for freethinking and sharing of the news, politics and events. BRING BACK THE TALK RADIO !!!

I go on vacation and return to find a radio station that used discuss relevant topics and that connected forward thinking listeners to be replaced with a "sports betting" format?!

Consistent Cal Bears game. Great coverage and enthusiasm! Less luck with the app but I just go to your website and listen to bay area games! 49ers Giants and CAL BEARS thank you all so much!

I don't care about Philly. I want to you leave. Who are you talking about? You don't you talk about Cricket. He lost. When are you going to talk about soccer.