Stand with Ukraine. Save peace in the world!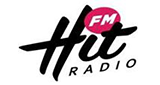 HIT FM
Belgrade, 93.7-107.5 MHz FM
Radio Hit FM Beograd – Samo najbolja muzika, signalom pokriva celu Srbiju, a može se slušati i uživo preko neta. Informiše Vas o sportskim, kulturnim i ekonomski dešavanjima i zabavlja Vas! 80s, 90s i aktuelni hitovi. Hit Music FM – radio za celu Srbiju!
HIT FM reviews
Danijela Djuricic

12.06.2023

Jebale vas reklame

Pozdrav iz Zagreba...

dragan vasiljevic

27.05.2022

Najbolji ste pozdrav iz Češke Republike svake sedmice čekam petakod 16 do 18 čak i na poslu vas slušam velika pusa za buduću mamu i za vas momci pozz iz plzena

goran stankovic

13.05.2022

pet godina sve isto svaki dan dojadilo nam je. ima jos mnogo hitova svaki dan vrti se ista ploca

Pozdrav ekipi i najboljim voditeljima. Pozdrav od Porodice Kotur iz Novog Sada🥰

Andeljica Milaos

13.11.2021

odlicni ste jel moze Čarolija barbi afrika

Александр Александров

22.10.2021

🖐️👌

Ljiljana Kresovic-Ilincic

12.10.2021

Stvarno ste naj naj

Nikola Vukovic

07.10.2021

Mozete li molim Vas da mi napisete spisak numera za 7. oktobar? Mnogo dobre numere su se pustale a ne mogu da se setim naziva svih pesama. Hvala unapred. p.s. Najbolji ste, samo Vas slusam

Венета Кирилова

01.06.2021

Pozdrav ot Sofiqqq,!!!!!