Stand with Ukraine. Save peace in the world!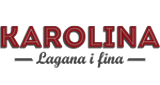 Radio Karolina
Radio Karolina je nov radio u srpskom medijskom prostoru. Sama ideja ovog radija ogleda se u tome da se slušaocima, ali i tržištu uopšte, ponudi radio program koji je jedinstven u Srbiji.
Radio Karolina reviews
ΓΙΩΡΓΟΣ ΞΙΦΤΕΡΑΣ

19.11.2023

Travelling through Serbia time just passed so fast with your companion

Супер РАДИО.Правите монотонния ден пъстър. :)

твоја станица ме приближава мојој љубави, тамо у твојој земљи. Хвала вам

Analena Palatinus

15.08.2023

The best radio station I have ever listened to! My aunt in Serbia recommended this radio station. Listened to it for about a week, almost every day, and they did play so many different songs from different genre and countries - amazing!

Randy van Egten

14.08.2023

This is a super nice radio listening station. I discovered this radio station in Romania. In a rented car. Keep on doing this good work :)

Bogusław Gołębiewski

23.07.2023

Jesteście Super. Zawsze jak jedziemy przez Wasz kraj to chętnie Was słuchamy. Pozdrawiam z Polski

your station brings me closer to my love, there in your country. Thank You

nebojsa vasilijevic

03.06.2023

SUPER

Marius Sipetan

05.03.2023

Izvanredan !!!!!!!

Dimitry Hellas

01.02.2023

...super radio!