Stand with Ukraine. Save peace in the world!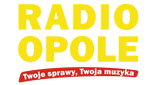 Radio Opole +1
Radio Opole +1 (Main Channel -1 hour). W programie audycje poświęcone współczesnej popkulturze, literaturze, muzyce jazzowej, rockowej i klasycznej. Wiadomości polityczne i gospodarcze, lokalne i krajowe. Prowadzimy ożywione dyskusje na tematy związane z wiarą i nauką.
Show more
Information about the radio
Głównym przedmiotem działania Radia Opole jest przede wszystkim tworzenie i bezpłatne rozpowszechnianie regionalnych programów radiowych za pomocą urządzeń do tego służących, emisja reklamy oraz budowa i eksploatacja nadawczych i przekaźnikowych stacji radiowych.

Dzięki programom radiowym Radio Opole:

- uczestniczy w życiu publicznym Opolan jako ośrodek informacji, a także centrum wymiany poglądów między obywatelami a reprezentującą ich władzą i organizacjami.
- rzetelnie i obiektywnie odzwierciedla różnorodności wydarzeń i zjawisk w skali lokalnej, regionalnej, krajowej i zagranicznej,
- wspiera kształtowanie się opinii publicznej, a gdy zachodzi taka potrzeba, artykułuje tę opinię na poziomie krajowym.
- promuje kulturę, naukę, oświatę i rozrywkę na wysokim poziomie.
- dba o własny wizerunek jako rozgłośni tyleż popularnej, co opiniotwórczej i wiarygodnej, kierującej się zasadami etyki dziennikarskiej i odpowiedzialności za słowo.
Radio contacts
fax. 77 45 43 656