Stand with Ukraine. Save peace in the world!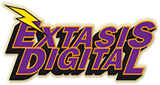 Éxtasis Digital
Una estación del grupo Radiorama con una programación variada donde sabes que parte de tu memoria la encontraras aquí. Transmite en vivo en el 1530 de la AM.
Show more
Éxtasis Digital reviews
sergio nicolas garcia

11.11.2020

buenos dias, los felicito por su excelente musica, escuche hace un rato la entrevista que hizo Adriana a Fermín, me gusto mucho el tema que trataron sobre la actitud y la accion....donde puedo ver mas temas de Fermin?

OTRA ESTACION CON LA CUAL NOS VAN A PARTIR LA MADRE...AHORA YA MUSICA EN ESPAÑOL...COMO SINO SOBRARAN ESTACIONES PARA MACUARROS...YA NI LA CHINGAN DE VERDAD...NO QUIEREN TAMBIEN METER BANDA...PROGRAMAS ESTUPIDOS DE HERBOLARIA...NO YA SE MEJOR CONVIERTANLA EN UNA ESTACION COMO RADIO CENTRO....LASTIMA QUE YA SE MURIO MARTINEZ SERRANO CARAJO...A PERO PUEDEN METER PROGRAMAS CRISTIANOS...COMO EN ESTUPIDO RADIO CAPITAL...UDS. ERAN MI MEJOR OPCION DESPUES DE QUE DESGRACIARON A UNIVERSAL STEREO...AHORA TODO SE CHINGO...LES PEGO EL PINCHE BIRUS EN EL CEREBRO O QUE CHINGADOS????

Rodolfo Morales

01.02.2020

Excelente programación y si aquí encontré parte de mi memoria, felicitaciones!!!

Excelente programación agradezco esa selección de música

JONATAN DANIEL GARCIA C

24.08.2019

buena estación los escucho vía web desde el salto Jalisco.

Alberto Palacios

26.05.2019

Tiene poco que encotre esta estacion y la neta m parcio algo muy muy genila en contrar una estacion a si y estaria muy bien pero muy bien q se pasara a f.m pero no mejor a si por q en f.m hay maldicion le despues le meten noticeros y terminan siendo una estacion mas del monton x favor no cambien su programcion y nunca peronunca metan un noticiero x q ya estamos asta lamadre delos nocieros lo que queromos MUSICA musica musica y mas musica !!!✌✌✌

Alberto Servin

07.08.2018

LA HORA DE LOS BEATLES, QUE LUJO!! SUUUUPER!

Hotel Santa Rita

06.05.2018

¿PORQUE HAN QUITADO ÉXTSAIS DE LEÓN GTO.?

Rodolfo Sandoval

05.11.2017

Excelente programación.
Information about the radio
XEUR-AM is a radio station located in Mexico City. Broadcasting on 1530 kHz, XEUR is owned by Grupo Radiorama and carries a pop music format known as Éxtasis Digital. 1530 kHz is a United States clear-channel frequency.

Núcleo Radio Mil signed XEUR on in 1974, though the concession had been awarded a decade earlier. In 1986, it became known as Radio Onda, with a pioneering format of Latin music.

In 1995, NRM sold XEUR and XECO-AM to Radiorama, marking the latter's entry into the Mexico City radio market. For a brief time, the station was operated by Grupo Siete Comunicación, first with the Super Estelar grupera format and then talk radio-formatted Cambio 1530. Radiorama reacquired the station the next year, and for most of the next 15 years, 1530 AM underwent constant changes in format and name: La Poderosa 1530 (1996-98), instrumental Tu Música 1530 (1998-2000), La Mexicana (2000-01), Red W Interactiva, La Positiva 1530 (talk), Mariachi Estéreo, La Voz del Valle (yet again talk), Radio Mexicana (2005-07), kid-targeted Colorín ColoRadio from XEWF-AM 540 (May-November 2007), grupera and pop-formatted Escaparate 1530 (2007-08), tropical Radio Fiesta (2008-10), Rock al Extremo (for three days in January 2010), and grupera La Jefa under contract again to Grupo Siete Comunicación, combined with religious music known as Voz de Paz (February-June 2010).

On June 1, 2010, 1530 returned to Radio Fiesta in its longest-running format since the 1990s, but in 2014, change returned as the station became pop-formatted Juventud 1530 AM and then music in English from the 1970s, 80s and 90s, Éxtasis Digital, on April 1, 2015.
Radio contacts