Stand with Ukraine. Save peace in the world!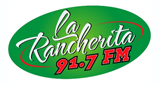 La Rancherita
La musica Regional MExicana se oye mucho major en La Rancherita
Show more
La Rancherita reviews
Polloortiz Quesada

18.09.2023

Porfabor si puede poner la canción el compita de paura con tigrillo palma por que cumple años el compita muchas gracias saludos de denver asta los mochis

Hola.. meche.. puede mandar felicitar a Jesus Ramon Vega Felix. De Juan jose Rios. De parte de su Hijo de aca de Mexicali B.c. por su Cumpleaños. Y poner las mañanitas porfa.

María Del Rosario Torres Galindo

21.03.2022

BUENOS DIAS, excelente programación, un mensaje para rectoría de UAS las 8:04 a,m ya no había fichas de Medicina y así fue la selección pasada. Tristemente no hay oportunidades de ingredar

Porfirio Acosta Sauceda

06.03.2022

la rancherita muchos años escuchando los programas alegres de teran la hora de la tambora rancheras de adeveras las viejas de arnoldo los domingos de hoy en dia no me es posible escuchar en mañana ni la tarde solo los domingos con el gusto de siempre saludos a todos los locutores y de mas personal de esta estacion de radio

Guadalupe Medina

06.11.2021

Excelente estación, a mi papá le encanta escucharlos, dice que parece que conocen a la gente, un saludo para mi padre el indio mogíno que los escucha todos los días desde el garage desde el ejido Buenavista

Iván Rodríguez

10.10.2021

Amigo Arnoldo. El q te escribe es y a sido tu amigo de hace más 25 años..trabajé con URIBE LEON ( EL METRO )., EN la famosa y nunca olvidada GACETA DEL AIRE...es un placer escucharte y recordar tan hermosos ayeres..

Dionisio Marez salazar

08.07.2021

Saludos a los mineros de lo de Vega, José palacios y Alejandro

Hola buenos días por favor mande un saludo para alejandra osorio en Los Ángeles California, un abrazo Meche

Gloria Vergara

04.06.2021

Por favor saludos a mis compadre Felizardo , Blanca y familia Romo que se encuentran en el restaurante el Maviri. Desde California. Toque la canción "llama lla de muerto para que". Por favor y gracias

Angelly Chavez

03.06.2021

Buenas tardes, me puede mandar un saludo a Ildefonso Beltran, Roberto Barry y Angelly chavez que lo estan escuchando desde Nogales, Sonora y me puede poner las mañanitas es cumpleaños de Angelly Gracias y saludos :)
Information about the radio
En Los Mochis Sinaloa la que rifa es la Rancherita!!!
Radio contacts