Stand with Ukraine. Save peace in the world!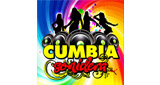 Cumbia Sonidera Radio
Cumbia Sonidera Radio es un fenómeno social popular originario de la Ciudad de México. El término tiene distintos significados y abarca al sonidero, es decir, el disc jockey y animador, propietario o no de equipos de audio, luces y video el sonido usado para organizar o participar en bailes públicos callejeros bailes o también llamados eventos sonideros en donde concurre la comunidad cultural aficionada a este fenómeno llamada movimiento sonidero La cumbia mexicana es la adaptación y fusión de la cumbia colombiana con géneros musicales cubanos como el son montuno y las orquestas de mambo así como folclore mexicano de la música norteña, banda,
Cumbia Sonidera Radio reviews
Roberto Gaonavega

02.07.2023

Buena música 👌

Jose Pascual Zavaleta

28.02.2022

Esta buena la estación saludos desde Los Angeles California, me gusta Cumbia Sonidera 90.5 fm Puebla.

Julio C. Reyes T.

18.02.2022

Cool musica sonidera del ayer buenos exitos, saludos desde Cuautlancingo Puebla.