Stand with Ukraine. Save peace in the world!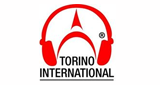 Radio Torino International
Radio Torino International - La Radio di Torino in lingua Romena
Show more
Radio Torino International reviews
Carlo Cuccatto

14.02.2023

BEH... DA PALLINA CHE LO SPETTACOLO ABBIA NUOVAMENTE INIZIO! TUTTO SU DI NOI AHAHHAHA MAGARI ESISTESSE ANCORA! L'ANCORA DI SALVEZZA DI TUTTO SI PUO' DIRE PER NON PARLARE DEI MIEI BISNONNI.

Zburatorul Dacic

04.02.2022

5 ⭐⭐⭐⭐⭐

ok

Bogdan Bosilca

18.01.2021

Ce-l mai prost post de radio , muzica pe care alții au aruncat-o la gunoi, o auzi aici .Nu știți limba română dar vă chinuiți , asta apreciez 😁. 90% reclame , eu va cred ca e foame, da nici chiar așa. Într-un cuvânt,...patetici ...

Gheorgita Asavei

24.08.2020

FELICITARI pt. tot ce faceti

Ne simțim mai aproape, unii de alții şi asta datorită vouă. Vă mulțumim!

Daniel Penisoara

08.10.2019

Penisoara Daniel

Îmi place

Giorgio Frunteanu

21.05.2019

Lipsă de profesionalism,multe greșeli gramaticale,se aude întrerupt cum era pe vremuri când prindea casetofonul banda casetelor....Luiza,cel puțin,este un dezastru...
Information about the radio
Radio Torino International è stata fondata nel 1975 da Silvano e Roberto Rogirò. Oggi l'emittente trasmette 24 ore su 24 in FM in alcune zone del Piemonte. L'emittente è dedicata alla comunità rumena torinese infatti trasmette musica rumena e anche i radiogiornali sono trasmessi in italiano e rumeno.
Radio contacts