Stand with Ukraine. Save peace in the world!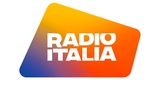 Radio Italia
Sempre al tuo fianco...con la migliore musica italiana!
Show more
Radio Italia reviews
Roberto Dimaggio

19.07.2023

.

Carlo Cuccatto

11.07.2023

che bella radio italia! sempre sui giornali con la sua reclame!

Николай Жовтобрюх

10.07.2023

Привіт з України!!! Слава Україні!!!

hello i want a problem report and although with yours reproduction yours radio stations namely there it always again dropouts at the reproduction although I a good internet connection have dung

Buenos Días desde Cuba, me encanta esta emisora, muy activa, llena de energía, lo máximo, saludos

Julivê Corredeira

03.04.2023

Boa tarde!!! ouço a radio Italia ha dois anos sou muito encantado com idioma Italiano.Julive Corredeira

rob Imperatore

21.03.2023

Vi ascolto ogni giorno. Mi fa sentire piu vicino. Un forte abbraccio da Melbourne, Australia.

Buon Natale!

José Ferreira Silva

25.07.2022

Sou apaixonado por tudo que e refere a Itália, aprendi a gostar até do gol de P. Rossi, que nos eliminou da copa do mundo... que língua maravilhosa...

Abrachio
Information about the radio
Radio Italia solomusicaitaliana nasce nel 1982 a Milano, prima radio privata di sola musica italiana. In oltre 30 anni di storia e di lavoro in uno scenario di grandi gruppi editoriali, è diventata un sicuro punto di riferimento per la promozione e il sostegno della musica italiana di cui è ambasciatrice in tutto il mondo insieme a radioitalia.it, l'etichetta discografica Solomusicataliana e Radio Italia TV.
Radio contacts
Fax +39 02 25444220