Stand with Ukraine. Save peace in the world!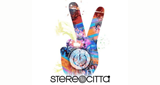 Radio Stereocittà
Stereocittà si ascolta, si guarda, si vive!
Show more
TOP songs on Radio Stereocittà
Radio Stereocittà reviews
ALCUNE CANZONI VANNO IN ONDA TROPPO SPESSO!

Alessio Santinello

11.09.2022

Vi prego basta far sentire la Amoroso, stay the night e altre canzoni continuamente. Non ne posso più sono costretto a cambiare radio

Bei programmi con speaker simpatici musica discreta. Unico neo alcune canzoni belle e di tendenza suonate da tutte le altre radio stranamente non vengono mai fatte sentire qui. Idem per le novità musicali qui arrivano sempre in ritardo

Marta Cattelan

23.05.2022

Radio Pessima. Ho avuto la sfortuna di lavorare in un locale dove questa radio veniva diffusa tutto il giorno e lo stress di sentire alcuni brani in continuazione era fortissimo. Per fortuna anche altri colleghi si sono lamentati e abbiamo cambiato stazione. Siamo a fine Maggio e la musica era ancora quella di Gennaio Febbraio

Andrea Cestaro

06.05.2022

Avete rovinato un' istituzione. Ho scoperto questa radio nel 2020 ed era perfetta, la musica era tanta, più bella e mischiata molto bene. Ora invece è diventata una radio penosa che suona solo poca musica mischiata poco e male, perché di tante canzoni, vanno in onda sempre le stesse (le più brutte tra l'altro) con molta insistenza per moltissimi mesi. Soprattutto su killer kombo che era il miglior programma è diventato inascoltabile perchè la musica è uguale tutti i giorni. Io spero sempre che torni tutto come prima ma ne dubito. Per chi come me amava la vecchia stereocittà consiglio di ascoltare radio wow che assomiglia molto a com'era questa radio anni fa.

Una radio che ormai suona solo hit vecchie di 6 mesi. Cambiate dischi o la gente si stufa...

Playlist ripetitiva e povera da qualche tempo. E dire che prima si distinguevano proprio per la musica che passavano. Ora è diventata come tutte le altre, poi tutti sti programmi inutili aggiunti di recente hanno stravolto lo spirito della radio che era ineguagliabile.

Zero parole, tanta energia! ...così vi presentate...era proprio questo che vi rendeva unici. In realtà vi siete plasmati alla massa!...tante parole inutili! deludenti ed inascoltabili... W LA MUSICA!

Era la mia radio preferita, tanta musica e poca pubblicità. Adesso hanno deciso di copiare gli altri facendo programmi insulsi e demenziali con dj squallidi. Eliminata dalla memoria dell'autoradiimo, torno a spotify.

Cel mai tare radio
Information about the radio
Ogni ora, Stereocittà trasmette la musica
più adatta all'orario dando vita, durante la giornata, ad una 'metamorfosi' musicale.
Stereocittà suona il ritmo della tua giornata!
Zero parole, tanta energia!
Radio contacts