Stand with Ukraine. Save peace in the world!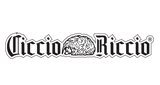 Ciccio Riccio
Radio Ciccio Riccio trasmette solo il meglio pop e musica elettronica!
Show more
Ciccio Riccio reviews
Fabrizio Bevacqua

11.12.2020

Un buongiorno da Gibuti! Grazie del vostro contributo "brindisino" in questo angolo dell'Africa

Francesca Cariddi

23.09.2020

Emittente TOP... LORTEX lo amiamo ❤️💓

Mariella Cifarelli

26.10.2019

Il top bella radio do 10

Mariantonietta Peluso

28.06.2019

Ascolto con enorme piacere i brani che trasmettete tutte le mattine dalle 7 alle 10, sono sempre di mio gradimento, se io conducessi una trasmissione radiofonica manderei in onda lo stesso tipo di musica.

Serena Falcone

19.02.2019

L'ascolto SEMPRE trovo di gran competenza i suoi radiocronisti simpatici riescono nell l'oro intento rendere allegra la nostra giornata facendoci tanta compagnia Felice dascoltarla a presto e buona serata Serena
Information about the radio
Ciccio Riccio è un network radiofonico che ha sede a Brindisi da quasi trent'anni negli studi di V.le Duca degli Abruzzi, 26.

E' una radio di proprietà della Ciccio Riccio S.r.l. di Mino Molfetta, editore nonché responsabile artistico e voce storica dell'emittente.

I suoi jingles sono stati cambiati nel tempo ma dagli stessi si può conoscere, via, via, l'evolversi dell'immagine di Ciccio Riccio.

Negli anni ottanta, Ciccio Riccio era "Nera Magia": tocchi dark, new wave e periodo di grandi happenings, e di rave tra i più indimenticabili in Puglia.

Negli anni novanta, Ciccio Riccio era "Il suono del tuo tempo" e "Persone in movimento": dance, la migliore musica italiana ed internazionale e la nascita del Ciccio Riccio in Tour, gli eventi musicali in piazza con gli artisti più amati come ospiti.
Dal duemila, Ciccio Riccio riadatta il suo vecchio, storico, claim "Radio…le altre noi Ciccio Riccio": Ciccio Riccio ha tessuto, nel tempo, una ragnatela di contatti nuovi, testate giornalistiche e televisioni, si butta nell'editoria e molti suoi protagonisti scrivono redazionali per molte testate. Sono anni in cui, Discobox, contenitore televisivo prodotto da Ciccio Riccio e condotto dalla mitica Marilina, diventa Ciccio Riccio TV, attualmente condotto dai personaggi di Ciccio Riccio, Marcello Biscosi, Maximo, Enzo Straniero e Ziza con la regia di Piero Ricco.
Radio contacts