Stand with Ukraine. Save peace in the world!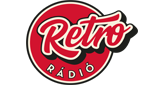 Retro Rádió
A Retro Rádió az egyetlen magyarországi országos kereskedelmi rádió, amely az egykori Danubius Rádió és Class FM frekvenciáin sugároz. Eredetileg Budapesten, 2017. december 18-án indult a Rádió Q műsorát felváltva, országosan 2018. június 15.
Show more
Retro Rádió reviews
Szilvia Moskólend

23.03.2023

Nagyszerű műsorvezetők! Nagyszerű zeneszámok! Persze van olyan is, ami nekem sem tetszik. Másoknak meg az nem tetszik, ami nekem bejön. Lehetetlenség az ország leghallgatottabb rádiójában, vagyis millión felüli hallgató ízlésének folyamatosan eleget tenni. De szerencsére ennek az embertömegnek van annyi intelligenciája, hogy ezt figyelembe veszi, és a más érdeklődésű emberekre is tekintettel van. Hajrá Retró Rádió!

Krisztian Harsanyi

27.12.2022

Nem valami nagy szám!!!!!!! Nagyon gyenge a radio minden téren!!!!!!!

Évekkel ezelőtt nagy reménységgel indult. A Bochkor show dob rajta valamelyest, de a zenei kínálat nagyon egysíkú. Mindig ugyanaz a néhány száz zene hallható.

Dirk Lescrinier

28.10.2022

😜👍Dirk from Belgium TOP TOP TOP RADIO!!!!!

greeting from Belgium

Attila Shcubert

17.07.2022

Szuper! Minden nap ezt hallgatjuk Szeretem

Tortugon Cordoba

21.06.2022

Helló, jó reggelt, üdvözlet Kolumbiából, Puerto Escondidoból Juannak, Sebastiannak és Omernek, összhangban

Szuper! Minden nap ezt hallgatjuk!

Igen,tettszik.Költöznék,Frankfur t is megfelel,vagy Dortmund.

Imádom.
Information about the radio
A zenei kínálatban megtalálhatóak a 60-as évektől a 90-es évekig bezárólag a legnépszerűbb külföldi és magyar előadók legnagyobb retro slágerei, a műsorvezetők pedig vendégül is látják azokat a népszerű hazai énekeseket és zenészlegendákat, akik dalaikkal meghatározták az elmúlt évtizedek zenei palettáját.
Radio contacts
Viber 06-20-22-22-122
https://www.instagram.com/retroradiomagyarorszag/
https://www.youtube.com/channel/UCV__cUheDcCtjEikCwXX86A