Stand with Ukraine. Save peace in the world!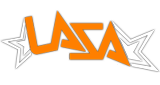 Laza Rádió - Live
A Laza Rádió egy internetes, online rádió. Mulatós, dance, trance, house, club, electro, party, minimal, dance, rock, retro. Gyere és hallgass minket. Rádió újaraindulása: 2017.04.01. Terjedünk, mint a vírus.
Laza Rádió - Live reviews
Szegvári György

28.07.2023

Ma van a szülinapom. A szomszédokkal egy szalonna+ kolbász sütés közben csak is ti szóltók. Hajrá Laza rádió

Szuper rádió,nagyon klassz zenék! A műsorvezetők mindig vidámságot hoznak!

AlessandroBido

11.03.2023

wundebar!

Nagyon jó számok!!!!!!! Zoli Szlovákiáról

nagyon faint

Jó hát! Nem kicsit, nagyon!

Nagyon jó

10/9

Hi

Imádom ezt a rádiót ! Nem rég találtam rá de nem gondoltam volna ,hogy ez ilyen szuper yoo !!! Ezt hallgatom meló közben !!