Stand with Ukraine. Save peace in the world!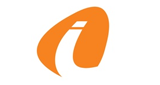 InfoRádió
Az InfoRádió Magyarország első hírrádiója, amely a hét minden napján 15 percenként jelentkezik friss budapesti, országos és nemzetközi hírekkel. A rádió egyik kiemelt műsorának számít az Aréna című interaktív magazin, amelynek naponta egy fontos közéleti személyiség, politikus, gazdasági vezető a vendége, akinek a hallgatók is tehetnek fel kérdéseket. 2011 májusától az interneten is nézhető az Aréna.
Show more
InfoRádió reviews
Üveg hangot ad,értékelhetetlen.Pedig mindig szerettem ezt a csatornát,ha gyors aktuális híreket akartam,vagy elemzéseket .Most viszont a minősége valamiért nagyon rossz,plusz még így üveg hangon is akadozik.

Tutkovics Zoltán

29.05.2023

Azért túlzás Önöket egy "eredeti hírforrásként" megnevezni. Az "organikus" kifejezést egy kicsit kóstölgassa még a rádió csapata! Hátha egyszer összejön,,,,

Krisztian Harsanyi

27.12.2022

Nem valami nagy szám!!!!!!! Nagyon gyenge a radio minden téren!!!!!!!

jó hír forrás.

Az infó rádió elhagyta a semleges jellegét!? EL!!! Elég sokszor érzem azt hogy a klub rádió ócska bolsevista ideológiától vezérelt sorosos befolyásoltságú hamis és álhíreket terjesztő rádió lett az infó.
Information about the radio
A médiaszolgáltatás sajátos hírrádiós arculatát elsősorban az határozza meg, hogy a szolgáltatás túlnyomó részben szöveg alapú. Nem zenére és szórakoztató tartalmakra, hanem szövegre: hírekre, információkra, helyszíni tudósításokra és interjúkra épít. Hajnaltól késő estig negyed óránként szolgáltat híreket. Nem közöl saját véleményt és kommentárt. Szerkesztési alapelveinek megfelelően egymás mellett szólaltatja meg a közügyekben egymással szembenálló feleket és nézeteket, a hallgatóra bízva az elhangzottak értékelését. A legfontosabb érték és cél az InfoRádióban a pontosság, a pártatlanság, a kiegyensúlyozottság, a hitelesség, a szakszerűség, és ezek figyelembevételével a gyors és alapos tájékoztatás.
Radio contacts
https://www.youtube.com/channel/UCHK7_j6bpGgsyWe5ZqXbY1w