Stand with Ukraine. Save peace in the world!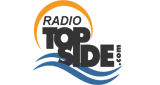 Radio Top Side
Depuis sa création, Radio Top Side ne cesse d'innover et de se perfectionner grâce à la motivation de ses créateurs et à la fabuleuse évolution du numérique.
Show more
TOP songs on Radio Top Side
Information about the radio
Radio Top Side est à l'origine de rediffusions en direct: d'événements, d'émissions, de soirées, principalement sur la côte d'azur mais aussi dans d'autres villes comme Lyon et Paris. Couvrant, aujourd'hui, le monde entier grâce au web, Radio Top Side s'adresse à tous ceux qui souhaitent redonner une place prépondérante à la communication de proximité.
A ce jour, Radio Top Side met en avant le partenariat et la promotion des commerçants, artisans, artistes et associations des villes du littoral, du moyen et du haut-pays.
Elle est en phase avec les nouvelles tendances et met à disposition de ses auditeurs, des outils de communication, de dialogues, d'échanges et de services en restant une véritable passerelle d'informations musicales et culturelles.
Radio Top Side offre la possibilité, à de jeunes et talentueux DJs, de venir mixer en direct et reçoit régulièrement ceux qui ont réussit à s'imposer dans le milieu de la nuit, lors d'émissions spéciales. La parole vous est donnée sur le tchat et à l'antenne en direct. Les nouvelles technologies qui s'offrent à nous, permettent de réaliser des émissions de qualité avec le vidéo en direct de nos studios 24/7

Comme nous, vous appréciez car vous êtes de plus en plus nombreux à partager l'aventure avec cette belle Radio Associative à Menton.
Alors n'attendez plus et Plongez au cœur de la musique !
Radio contacts