Stand with Ukraine. Save peace in the world!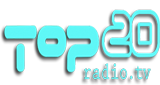 Top 20 Radio
Die Webplattform Top 20 verfügt über zwei Webradioprogromme, Videothek, Webseite mit Infos und verleiht jährlich den Top20 Award für besondere Leistungen. Top20radio bringt 24/7 die Top20 aus den Charts plus Classic-Hits, präsentiert von Kult-Moderatoren aus TV und Radio, wie Elmar Hörig, Gabi Decker, Margarethe Schreinemakers, Bernie Schumacher u.a. Satire, Comedy- Personality-Shows.
Top 20 Radio reviews
Moin moin aus Paraguay. Ihr seid einfach die besten !!! Über die Themen über die ihr berichtet braucht man richtig Eier in der Hose. Andere Journalisten oder Sender sollten sich da eine Scheibe von abschneiden.

Matthias Münch

12.04.2023

Logbuch💥💯🙏Eintrag

Der Sender ist einfach genial und vor allem ehrlich. Hier wird einem die Realität vor Augen geführt. Endlich mal jemand, der sich traut, alles bei seinem Namen zu nennen und nicht nur mit der Verbreitung von Panik, Hysterie, Lügen, etc. arbeitet. Danke, Herr Schumacher, dass sie uns schonungslos alles offen und ehrlich unterbreiten. Machen Sie weiter so!!!!

Vedrfoelnir Yggdrasil

17.01.2023

Wer Probleme mit dem Empfang hat, sollte sich die Audials Play APP runterladen, dann in der Suchleiste "TOP 20" eingeben. Die Sendungen lassen sich mit der APP sogar mitschneiden...

Der Sender war/ist ein Lichtblick in dieser dunklen Zeit. Meine Frau und ich wir vermissen Top20Radio sehr . Ein Dankeschön an die Macher

Hallo Bernie, wir, meine Frau und ich, danken Dir für die einmalige Art, Radio zu machen - statt zu verblöden, politisch hellwach und widerstandsfähig zu bleiben! Du bist damit wirklich GENIAL! Natürlich, weil Du ein lebenserfahrener aber auch ein allseits gebildeter cleverer und mutiger Typ bist. Wir brauchen noch viel mehr solche Menschen, besonders solche, die noch wissen, wie Leben in Freiheit und Selbstbestimmtheit geht, weil sie das noch erleben durften! Also mach bitte weiter so und gib uns Kraft und gute Laune, unter diesen bedrückenden - "neoliberalen" -Zuständen, äh, Missständen... Abgründen.

Julius Stolberg

16.11.2022

Euer Kellnerwitz ist mittlerweile so ausgelutscht. Wird der lustiger, wenn man ihn 2 Jahre täglich sendet?

Top Sender, nicht beeinflusst von Regierungen oder Lobbyverbänden. Kritische Nachrichtenerstattung so wie es eigtl. überall sein sollte. Wer hier die übliche Mainstream-Nachrichten-Propagand a erwartet sollte weiterschalten, hier wird noch selbst-gedacht!

Sven Schreiber

05.11.2022

5 Sterne wenns wieder funktioniert.Hier in Skandinavien funzt nix.:-( Ne Info wär mal schön.

Nicolai Pasinski

23.10.2022

Sehr geil! Neben Kontrafunk wohl der einzige Sender ohne NATO-Kriegspropaganda und Pharma-Genozidpropaganda. Danke!
Radio contacts
Telefax: 030- 818290-23