Stand with Ukraine. Save peace in the world!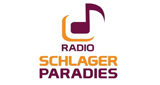 Radio Schlagerparadies
Kleinblittersdorf, 90.3 MHz FM
Schlager und Discofox im Schlagerparadies ...mit den besten Schlagern der letzten Jahre und den neuesten Schlagern von heute. Das Schlagerparadies gilt als eines der führenden Radios in Sachen Schlager. Hier wird ausschliesslich Deutscher Schlager gespielt.
Show more
On the air Radio Schlagerparadies
| | |
| --- | --- |
| Live | Uta Bresan - Wer Ist Ann Sophie |
| 13:23 | Nik P. - Mit Den Fuessen Im Meer |
| 13:20 | Fantasy - Wenn der Wind sich dreht |
Radio Schlagerparadies playlist
TOP songs on Radio Schlagerparadies
Radio Schlagerparadies reviews
Anke Trostheim

16.08.2022

Der beste Sender überhaupt 👍🏻👍🏻👍🏻 Da hört man alles was mit Schlager zu tun hat. Vor allen Dingen, werden auch ältere Schlager gespielt die man nicht so oft hört 👍🏻👍🏻👍🏻 Ein wirklich guter Sender 👍🏻👍🏻👍🏻👍

Tolle Musik. So kann man die schwierige Zeit über stehen ..Laszlo aus Subotica

Ettenna Van Meervelde

29.11.2020

Vielen dank für alle tolle musiek jeden tag. Wir in Belgie /antwerpen horen euch jeden tag zu. Und ich spiele immer mit , mit die kwis.. leider können wir euch nicht anrüfen. Bitte bleib gesund....... liebe grussen Annette

Es ist einfach toll, das hier nur deutsche Schlager gespielt werden!

Joachim Gueldner

29.03.2020

Einmal ein Dank an alle Moderatoren für die Tolle Musik. So kann man die schwierige Zeit über stehen

Ich höre in Berlin nur Ihren Radiosender leider kann ich den nur über mein iPhone hören😢

Michael Kreuwels

25.10.2019

Schöner Kanal, den ich auch gerne im Auto höre. Leider nur im Südosten der Niederlande über Funk zu empfangen, daher ist es toll dass dies auch über das Internet möglich ist.

Rainer Spengler

22.10.2019

ich kann ohne Schlagerparadies nicht mehr sein!

Meinrad Casanova

16.06.2019

einfach ein Supersender

Dieser Sender ist zu jeder Zeit immer der Richtige - ich erlebe viele schöne Stunden beim Hören und möchte allen Mitarbeitern und Verantwortlichen herzlich Danke sagen. Bitte macht genau weiter so!
Information about the radio
Radio Schlagerparadies (ehemals RMN Schlagerhölle) ist ein Musikspartenprogramm aus Kleinblittersdorf. Der private Sender mit dem musikalischen Schwerpunkt Schlager finanziert sich durch Werbeeinnahmen. Radio Schlagerparadies gehört zur RMNradio Gruppe und ist von der Landesmedienanstalt Saarland lizenziert.
Seit Juli 2017 wird das gesamte Tagesprogramm von 6-24 Uhr live moderiert und durch stündliche Weltnachrichten unterbrochen. Radio Schlagerparadies spielt ausnahmslos nur deutschsprachige Titel. In der Rotation befinden sich auch anderssprachige Klassiker, die aber konsequenterweise nur in einer deutschen Coverversion gespielt werden, wie z. B. Midnight Lady, Alle Macht den Träumen (Neverending Story), Felicita oder Ich bin stark nur mit Dir (You´re my Heart, You´re my Soul).
Seit 21. Januar 2018 neu im Programm ist die Sendung Hitmix der Nacht.
Radio contacts
Technik / Empfang: 06805 / 2070814
Fax: +49 (0) 68 05 207 0855