Stand with Ukraine. Save peace in the world!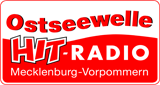 Ostseewelle HIT-RADIO
Alle aktuellen Hits und die größte Vielfalt mit der meisten Musik aus den 80ern, 90ern und 2000ern. Und dazu: aktuelle Informationen aus Mecklenburg-Vorpommern, Deutschland und der Welt; Gewinnspiele und Höreraktionen.
Show more
Ostseewelle HIT-RADIO reviews
Super Sender, höre Euch in Österreich übers Internet ob in der Firma als auch zuhause. Einfach Klasse

macht weite so höre euch auf dem weg zu und bei der arbeit macht weiter so

michael olszewski

31.10.2020

einfach klasse der Sender,hatte mal zwei jahre bei Lübeck gewohnt jetzt wohne ich in Halle an der Saale komme von Euch nicht los!weiter so....

Ich komme aus NRW.Spitze macht weiter so !!!!!

Wolfgang Kampe

11.10.2019

Super sender..weiter so

Komme aus dem Sauerland. So einen super Sender haben wir nicht. Macht weiter so, es gibt kein besseren Sender für mich. ❤️

Doreen Häußler

28.01.2019

ihr seid spitze macht weiter so

Für mich Sehnsucht das Programm des Radios, frisch, und jung, aber in einem zeitlosen. Ich höre ihm mit dem Vergnügen auf einundsiebzigjährigen zu. Nur wie das länger, - von Joschka Budapest...

Katarzyna Kuniec

10.09.2017

Toll Radio immer zu Hause😉
Information about the radio
Ostseewelle HIT-RADIO Mecklenburg-Vorpommern ist ein privater Radiosender in Mecklenburg-Vorpommern unter Leitung der Privatradio Landeswelle Mecklenburg-Vorpommern GmbH & Co. Studiobetriebs KG.Gesendet wird aus dem Funkhaus am Warnowufer 59 a in Rostock. Das landesweite Privatradio startete sein Programm am 1. Juni 1995.
Das Programm besteht aus einer Mischung von älteren und aktuellen Musiktiteln; außerdem sendet Ostseewelle HIT-RADIO Mecklenburg-Vorpommern auch des Öfteren Europop und Eurodance. Stündlich werden Nachrichten aus aller Welt gesendet sowie mehrmals am Tag zur halben Stunde Regionalnachrichten aus Rostock/Rügen, Neubrandenburg und Wismar/Schwerin.

Im Einzelnen besteht das Programm aus den Sendungen "Der Gute Morgen" (05:00 - 10:00 Uhr), "Mehr Spaß bei der Arbeit" (10:00 - 16:00), "Der Gute Start in den Feierabend" (16:00 - 22:00) und "Die Nachtschicht" (22:00 - 05:00). Ab 19:00 sind Musikwünsche hörbar.

Samstags von 20:00 - 00:00 Uhr wird "Der Party-Hitmix" gesendet. Hierbei wird ein Endlosmix aus alten und aktuellen Titeln gesendet, der von DJ Enrico Ostendorf zusammengestellt wird.
Radio contacts
Telefax: 0381 / 44 0 77-120