Stand with Ukraine. Save peace in the world!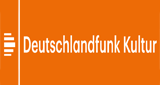 Deutschlandfunk Kultur
Kultur pur in allen Facetten bei Deutschlandradio Kultur. Interessante Reportagen, musikalische Perlen und miitags begeistert Kakadu die kleinen Hörer.
Show more
On the air Deutschlandfunk Kultur
| | |
| --- | --- |
| Live | Sonntagsrätsel, Ralf Bei der Kellen |
| 03:29 | Zirkus, Muckemacher |
| 03:27 | Auflösung Familienrätsel vom Pfingstmontag, Ulrike Jährling |
Deutschlandfunk Kultur playlist
TOP songs on Deutschlandfunk Kultur
Deutschlandfunk Kultur reviews
Information about the radio
Deutschlandfunk Kultur ist ein werbefreies Kulturprogramm, das vor allem für seine aufwändigen Hörspiel- und Featureproduktionen bekannt ist. Als Schwerpunkt sehen die Programmverantwortlichen "die Kulturalisierung der Politik und die Politisierung der Kultur". Das Programmschema setzt auf eine Gliederung mit täglich Literatur, zwei verschiedenen Musikschwerpunkten und einem einstündigen Interview. Kern ist das Format Studio 9, das morgens, mittags und noch einmal am Abend "diskursive Berichterstattung, Kulturkritik, Kommentare und Reportagen" bringt. Deutschlandfunk Kultur bietet das einzige nationale Kinderradioprogramm, das täglich unter dem Namen Kakadu läuft. Nachts sendet die Tonart Musik mit täglich wechselnden Schwerpunkten. Mehrmals in der Woche gibt es ab Mitternacht auch Sendungen der Neuen Musik beziehungsweise der Klangkunst. Am Wochenende wird das Themenspektrum um Kino, Theater, Medien, Philosophie und Religion erweitert.
Radio contacts
Fax: 030 8503-6168