Stand with Ukraine. Save peace in the world!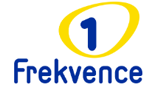 Frekvence 1
Frekvence 1 je soukromá celoplošná rozhlasová stanice. Vysílání je šířeno prostřednictvím vysílačů na velmi krátkých vlnách, v DAB+ sítích a na internetu. Společně s rádii Evropa 2, Rádio Bonton, Dance radio a Zet patří do mediální skupiny Lagardère Active Radio International. Je třetí nejposlouchanější celoplošné rádio v Česku
Frekvence 1 reviews
chybí mi v playlistu písničky např I Ain´t Worried - One Republic nebo Jedno ráno - Martin Hofmann a Tina

Jana s Mikešem jsou jedničky na Frekvenci jedničce. Chytré hlavy taky super!

Super rádio, poslouchám vás pořád, jen jak píše posluchač níže, imitátor Jablonský je strašný, je to trapné taky okamžitě ladím jinam.

Ivana Millerová

29.08.2022

Super rádio, poslouchám doma i v autě a občas jsem v práci, tak tam také. Janina s Romanem jsou nejlepší....

Vladimír Zahradník

26.07.2022

Bezva rádio a Jana s Romanem jsou super,vždy mě ohromně pobaví

Miroslav Šafář

02.07.2022

Nejlepší rádio které poslouchám na cestách i doma. Nejraději mám Jani a Mikeše. To je dvojka která mi vždycky zvedne náladu. Jsou super 👍👍👍

Helena Voráčová

01.06.2022

Moje oblíbená stanice, jen toho imitátora (nevím jak se jmenuje) nemusím. Ladím jinam

Martin Frühauf

08.10.2021

Moderká se pořád nesmyslně chechtá.

Martina Tojejedno

02.08.2021

Bezva !!! Martina

Michal Myšák Šu

13.05.2021

Super rádio
Radio contacts
SMS na číslo 9001210
Cena jedné SMS na číslo 9001210 je 10 Kč.