Stand with Ukraine. Save peace in the world!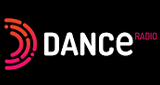 Dance Radio
Prague, 89.0-102.9 MHz FM
PURE TRANCE už napovídá svým názvem, že milovnicí trance music si přijdou na své. Žádné zbytečné řeči, žádné žánry okolo, co vás nebaví, čistě jen trance! Pure trance je pro velké hudební fajnšmekry, tyhle lahůdky vám totiž nikde jinde nedají.
Show more
Dance Radio reviews
Nej rádio s taneční muzikou .. ♥

Wennia Rodrigues

16.06.2022

There is no playlist??

Jste boží

super radio pozdrawiam z polski dokładnie ze śląska Cieszyńskiego

Skvělé rádio!

Uplifting Trance

13.03.2022

Mega Radio!

Radim Drevojanek

11.03.2022

My belove radio

Dance Radio is awesome, best electronic music programming in Europe

Dance Radio !

Melhor Radio da Europa!
Information about the radio
HOUSE OLD SCHOOL je pak pro fanoušky houseu, hlavně toho z let devadesátých. A je úplně jedno, jestli si pamatujete, co jste v 90.letech vyváděli. Důležité je, co jste poslouchali a teď si na to můžeme společně zavzpomínat.
Radio contacts
https://www.instagram.com/danceradiocz/