Stand with Ukraine. Save peace in the world!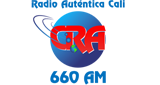 Radio Autentica Cali
Dios puso en el corazón del pastor Enrique Gómez desde un principio de su ministerio, el deseo de utilizar la radio como medio para difundir la Palabra de Dios y que ésta pudiera llegar a muchos hogares en Colombia.
Radio Autentica Cali reviews
Patricia Duque

07.09.2023

Me gusta saber que existe esta emisora y que la puedo sincronizar en cualquier. Lugar del mundo hay un mensaje de Fe, de aliento

Maria Fernanda Muñoz

27.07.2023

Lo mejor prender la emisora y escuchas cada hora los programas que traen esa palabra que sin darnos cuenta nos alienta y nos llena de fuerza

Marcela Tangarife

26.07.2023

Buenas tardes Presente ... marcela tangarife desde marroquin ..

El acento que usa para hablar lo debería cambiar ya jue y hablar normal como en ocaciones lo hace.

maria fernanda londoño caicedo

11.07.2023

Es super todo lo hacen en la radio me gusta mucho como hago necesito pedir una petición gracias

Jhonatan Hurtado

27.06.2023

Buenos días hermanos Mi padre celestial los bendiga en este gran día

ESTAMOS EN LA ORACION , NUESTRA FAMILIA EN CASA , ESCUCHANDO TAN GRANDE ENSEÑANZA ESPIRITUAL, SARA, LUISA Y JESUS HERNAN, GRACIAS POR TAL ALIMENTO ESPIRITUAL

Victoria Triunfante

13.05.2023

Radio Autentica Hace años la escuchamos en casa y es mi alimento diario, es de mucha bendición

Realmente es algo incalculable lo que ustedes hacen a través de esta emisora. Dios los bendiga por toda su labor en favor de las almas.

Carlos Adrian Salazar Escarrags

29.04.2023

Hola mis hermanos Dios sea bendiciendo a radio autentica cali super emisora para a aquellas personas que lean esté anuncio para los que piden oración por trabajo yo carlos Adrián Salazar necesito una pareja para una finca por los lados Tuluá Valle personas con esperiesa gracias auténticos