Stand with Ukraine. Save peace in the world!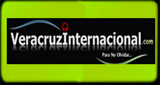 Veracruz Internacional
Veracruz Internacional es la emisora que recordamos en Manizales - Caldas, Clásicos de los 80, 90 y el 2000. Pop, Rock y En español
Veracruz Internacional reviews
Hola los escucho desde manizales ,me encanta la emisora y ustedes ,gracias por hacernos volver a épocas muy felices cuando eran las 12 máximas de Veracruz.

mario eduardo serra mejia

28.02.2023

que esta pasadoque no esta al aire desde hace dias

me encanta escuchar la emisora sobre las 5 de la tarde por que es una hora relajda para concentrarme esos temasos que ponen; pero me siento muy triste de que llevo tiempo sin poder escucharlos que paso ? ? ? por que no abandonan

alejandra lopera

12.02.2023

No logro escuchar la programación, que pasa con la emisora???

Milton Mosquera

13.12.2022

Viejo Richy que programación tan brutal,la escuchó 24/7 . Felicitaciones,🤘🎸

Escuchar veracruz es recordar los 90 y parte de la decada del 2000,un saludo de belen de umbria risaralda

Alguien recuerda si veracruz Manizales tenia un programa de musica dance mix los fines de semana por la noche?

Diana Hernández Giraldo

23.09.2022

Porque ya no emiteeee??? :(

Juan David Valderrama

15.09.2022

No suena q pasa?

Que le paso a la señal, hace dias no coge.