Stand with Ukraine. Save peace in the world!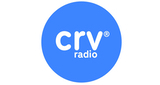 CRV Radio Vida 890
CRV es una emisora que te tiene como propósito irradiar al mundo un mensaje cristo céntrico por medio de sus programas.
CRV Radio Vida 890 reviews
Lucenith Olivo

02.06.2023

La mejor forma de acercarme a Dios

Blanca Guevara

02.06.2023

Buenos dias señor jesus hoy pido oracion por mi trabajo mi hija señor Dios te pido por restauracion de mi hogar señor pido oracion para Dios quite la venda de los ojos a mi esposo Danny rubiano que esa mujer se parte de la vida de mi espso señor restaura mi hogar el retorne a nuestro lado con su hija Dios ponga amor en su corazon por mi y su hija señor hoy sea día de bendición señor gracias

Señor Jesús permite que los recursos adeudados por el.municipio de Sincelejo y el departamento de Sucre sean cancelados prontamente y desistan de quitarnos el 60% de lo que hemos trabajado con sangre sudor y lágrimas, haz justicia padre santo Espíritu de Dios

Cristian Florez

30.05.2023

amigos del devocional muy buenos días, mil bendiciones a todos

Fabiola Forero Dimaté

29.05.2023

Pastor pongo en oración el emprendimiento de Clientes Colombia, para que el señor abra puertas para que sigan creciendo.

freelancer virtual

26.05.2023

Apostol Eduardo Cañas Estrada, usted es Portavoz del Reino Celestial, he sido inmensamente bendecida con sus prédicas. Necesito una revolución en toda mi familia. mi padre está postrado en cama hace 6 años, mi madre está muy agotada con esta situación, toda la familia estamos agotados. NECESITO QUE DIOS ME RESUELVA ESTA SITUACIÓN.

Es Una Estación Muy Buena Entre Semana El Dial 100.7FM De Villanueva Casanare Los Días Lunes No Prenden La Emisora Solo Hasta El Martes

Yackelin Velasco

10.05.2023

Es el alimento indispensable para el alma

Karetn yuliana Figueroa

08.05.2023

Me encanta escucharlos y se q Dios se glorificará una y mil veces más en mi ,mi hogar mi familia q vendrán cambios y hago rompimiento de adulterio en mi hogar y fornicación Dios los bendiga

Dios protegeme por favor, mi hogar fue destruido, sálvame Señor, te necesito.