Stand with Ukraine. Save peace in the world!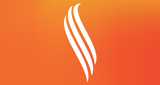 Fuego AM
Fuego 1130 AM es una emisora cristiana ubicada en Bogotá con la misión de difundir el nombre de Jesucristo en todo el mundo
Show more
Fuego AM reviews
Es una bendición recibir palabra del señor día a día

Noel Sanchez R

27.04.2023

BENDICIONES CELESTIALES EN EL GLORIOSO NOMBRE DE NUESTRO GRAN DIOS Y SALVADOR JESUCRISTO . ME ENCANTA SU PROGRAMACION MUY VARIADA. LES SINTONIZO DESDE BARQUISIMETO ESTADO LARA VENEZUELA.

Katherine Moreno

07.03.2023

Buenos días, Dios les bendiga. Estoy escuchando desde hace poco la emisora y les envió un saludo desde Mallorca. No se si sea posible remitir un saludo a mi familia: Moreno García y también a una gran amiga Milenita Forero, quien por medio de ella me entere de esta emisora. Gracias y el Señor siga resplandeciendo en sus vidas y bendiga grandemente la labor que hacen.

muy buena

hola buenos dias Dios les bendiga grandemente. Todos los dias hay que alimentar nuestra fe atravez de su palabra tener plenamente la confianza en El. QUIERO SER TESTIMONIO QUE DIOS SI NOS ESCUCHA ESTUBE EN SABADO EN EL CULTO DE AYUNO Y REALMENTE DIOS ME HABLO DE UNA MANERA SOBRENATURAL NO ME CONGREGO CON USTEDES PERO REALMENTE SE SIENTE EL ESPIRITU DE DIOS ALLI CUANDO DIOS USA AL PASTOR MUCHAS GRACIAS

DIOS bendiga su gran trabajo. Bendito Padre gracias por la vida de estos hombres valientes y esforzados por seguir en tu obra 🙏♥️

Juan David Cortes Pedraza

11.10.2022

Buenos dias fuego am les saludo desde Facatativa los escucho mucho y me alegra tener una emisora tan especial pido oracion por un bebe que hoy le hacen cirujia en su corazoncito el se llama Joel Andres y otra bebe que se llama Sharit Seleste tambien la operan de su corazoncito muchas gracias💖👐💟

Dios les bendiga grandemente

Equipo Dunamis Oficial

15.09.2022

Llevo más de 30 años en la vida Cristiana y Fuego AM es la mejor emisora cristiana que he escuchado. Ha tocado mi corazón Dios a través de ella de una manera muy especial, gracias a Dios y al Pastor Diego y su amada familia de Fuego. Bendiciones.

Leyden Lopez Acosta

03.08.2022

Buenos dias,mantengo todo el dia conectada con fuego doy gracias a Dios por esta emisora tan espectacular es de gran bendicion para mi vida y mi familia.
Information about the radio
The Christian broadcaster Am Fire is the fulfillment of a given word to pastors and Liliana Garcia Leguizamon Dergo founders Fire Evangelism Ministry to Ministry Evangelism Live coverage, in which they were enjoined to preach the gospel of Christ in every corner the world and especially in our nation through the airwaves.
Radio contacts