Stand with Ukraine. Save peace in the world!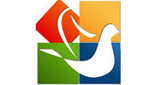 Radio Santa Maria
La estación radial que desde 1979, cubre toda la región de Aysén, difunde noticias, información, deportes, politicia, cultura, servicios a la comunidad -Radio Santa Maria en vivo!
Radio Santa Maria reviews
Rolando Villaseca

12.09.2023

Saludos desde Iquique, a todos esos viejos camperos que pueblan nuestra patagonia, hermosa mi tierra, saludos a la Radio Santa Maria, Compañia de cuantas jornadas inolvidables por alla por Valle Simpson, el Claro, siempre los mensajes fueron lo mejor, jajajajaj.

Buen dia mi consulta es por q nuestro señor alcalde no viene aca frente el monumento del mate yo vivo ahi y soy burnerable y no e tenido ayuda de el no tngo agua y tengo 2 niños y incluso ay 1 adulto mayor grasia saludos

Cristian Barria

20.06.2022

Buena música saludos desde chile chico y todo el apoyo a esas mujeres tan esforzada que pelean por sus pagos

Hola quisiera dar un saludo a Don Elias Urrutia y la señora Anita cn una canción de mate amargo la saluda con mucho cariño su vensina esmeralda roa y que lo kiere mucho

Eduardo F Arias

25.08.2021

Mala la misica debieran cambiar , siempre la misma.......lo demás todo bien ,saludos desde Brasil!!!!

Miryam Noemy Espinoza

24.07.2021

Saludos a mi padrino Elías Urrutia .siempre en mi corazón ellos dos

Hernán Briceño

19.05.2021

Un saludo a esos viejos que hace 35 años hicimos el servicio militar en las bandurrias .. la compañía se llamaba Morteros Independientes , ese año nos toco ser compañeros de todos los amigos de alrededores de coyhaique (Guadal , Murta , etc) a esos que le decían a la derecha y giraban a la izquierda jjjja. Que tiempos , saludos a quien se recuerde !! . Saludos desde santiago

Marly Palomino

26.04.2021

Soy de Colombia saludes a Kevin tatiana mi hija

jonson mansilla aguilar

13.04.2021

Muy buena sintonía saludos desde calama y un saludo para la sra Carmen aguilar que es mi mamá un abrazo y saludos

Fabiola Alejandra Andrade Marquez

10.03.2021

Excelente compañia, felicitaciones por su gestión a toda la comunidad, muchas gracias equipo Santa María, Fabiola Andrade Marquez por aqui.
Radio contacts
https://www.youtube.com/user/canalsantamaria