Stand with Ukraine. Save peace in the world!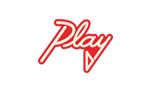 Play FM
Providencia, 100.9 MHz FM
Play FM - La estación de la buena música, de lo importante, las buenas conversaciones, emprender nuevos desafíos, del entretenimiento las 24 horas.
Play FM reviews
MAXIMO SANHUEZA MANRIQUEZ

04.01.2023

Dinámica, buenos playdatos, música inédita y actualizada. Comparto que pongan de keane y retoque no merci. Nkids no the block, bsboys. Moderna talkins. Roxette, Kon Kan, 👌

Katherine Primavera

27.12.2022

Pongan más música de la banda Keane ❤️

Francisco Oyarce Montenegro

30.09.2022

Buendia!!! Que buenas eran las Bangles

Acaban de dar una noticia por la lucha LGTB de la proxima marcha...como madre me choca y espanta escuchar que estos grupod estan de acuerdo en legislar en reducir la edad de que un niño o niña de 14 años pueda tener relaciones sexuales. Indistinto si es hetero u homosexual es una idea macabra...a los 14 son niños...a esa edad uno NO tiene claridad sobre muchas cosas, ni siquiera es responsable ante la ley si delinquen ni pueden tener licencia de conducir, pero quieren darle permiso a los de mente retorcida para tener relaciones con menores de edad??!!!, .eso es Pedofilia, no importa si está o no respaldado por la ley. Solo buscan normalizar y legalizar algo que NUNCA será normal. Dios proteja a nuestros niños y nuestro país de tales cosas...

Cómo se llama la música que está sonando ahoritaaa?

Quisiera que agregaran mas musica de Phil Collins, Airsupply, Simply red, Aerosmith, Europe, Guns n roses jijiiji si pueden

Beatriz Sepulveda Molina (RedSalud CMD Temuco)

28.02.2022

Soy la Bea de Temuco, es super cool la música, me imagino bailando junto al mar. saluditos uwu

Estoy trabajando. Cold play genial!

Gilson André Hermann

03.08.2021

Es la mejor!!!

mauricio carreño

11.11.2020

excelente radio siempre, como puedo ver la lista de las canciones que tocan en el día??