Stand with Ukraine. Save peace in the world!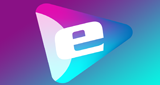 Radio Edelweiss
Temuco, 95.1-105.3 MHz FM
Nuestra programación va dirigida a un público entre 25 a 50 años y su principal audiencia esta dirigida a los grupos socioeconómicos ABC1, C2, C3 y D. Su estudio principal esta ubicado en la capital regional de Temuco en la torre de negocios Sinergia, corazón comercial de la región, su frecuencia principal 95.1 Mhz cubre de forma efectiva Padres las Casas, Lautaro, Vilcún, Imperial, Freire y Pitrufquen.
Show more
Radio Edelweiss reviews
Berthold Schirm

14.03.2023

Ahora estamos de regreso en casa en Alemania, pero nuestro oído todavía está en la impresionante región 10. Visitamos esta área impresionante durante las últimas semanas en un automóvil alquilado. Escuchando Edelweiß radio por supuesto nuestra radio favorita, recomendada por nuestros amigos de Puerto Montt. Gran música. Gracias por la selección de Musik y muchos besos a Patty y amigos, nos vemos pronto, Berthold y gitte

José Roberto Oyarzo

06.03.2023

Lo escucho desde pto.montt en online , la radio lo descubri en radio garden y sonaba buena musica . Taquillea los fines de semana y bueno mix .

unknown unknown

31.01.2023

Exelente emisora

Eduardo GARRIDO M.

20.11.2022

Es una estación de radio fenomenal. Por lejos la mejor en su linea programática, tanto en la selección musical como en su equipo humano que esta en estudios como en las voces que colaboran desde distancia y las voces comerciales

Patricio Jara Villanueva

18.10.2022

Maravillosa.......

WILLY AGUILERA BRAVO

26.08.2022

Edelweises, una radio, simplemente necesaria para nosotros los adultos jóvenes, felicitaciones

Yessenia González

16.06.2022

Excelente programa, gracias por reproducir la verdadera música.

Sybella Serrano

23.04.2022

Excelente el programa del sábado a las 10;00hrs de Iby y Ale

Excelente programa que recuerdos me inyecta energía, llevandonos a esos tiempos siempre lo mejor saludos cordiales desde la comuna de Maipú

Pedro German Valdez Perdomo

16.01.2022

Muy buena....desde Venezuela. Felicitaciones. Solo me gustaría que colocaran el tracklist de la música que suenan, Por lo demás son MUY BUENOS:. Saludos
Information about the radio
En Pucón nuestra señal 96.7 cubre uno de los balnearios mas importantes del pais. El resto de la araucanía es cubierto con las frecuencias 100.3 en Angol, 103.7 en Victoria, 91.7 en Traiguen, 105.3 en Curacautin, 105,5 Purén.
Musica de tendencia Anglo Pop, transmisión 24/7, radio 100% en vivo hacen de Edelweiss FM la primera cadena radial adulto joven de la Araucania. Desde 1994 "Une generaciones".
Radio contacts
[email protected]
https://www.instagram.com/adulto.joven/