Stand with Ukraine. Save peace in the world!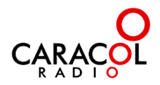 Radio Caracol
La radio con una programación innovadora, se encarga de satisfacer las necesidades de todo su público.
Radio Caracol reviews
Katherine Valdebenito

12.02.2023

El pastor Víctor Manuel es un ladrón que le roba el dinero a los que le siguen tengan cuidado. Ese templo belen en una secta.

Buenos días, quisiera saber donde se encuentra el templo presencial en concepcion, y los horarios de los cultos.

Aracely Aranguez Mardones

15.09.2022

Hola buenos días, necesito oración por Marcela cifuentes contreras por favor, ella se encuentra muy delicada de salud 🙏🙏🙏.

Katherine Neira Garcia

11.01.2022

Hola buenas tardes , me quiero comunicar el pastorcito Victor manuel . Alguien me podría mandar el número por favor ... Lo necesito lo más pronto mis hermanos en la de dios

Genesis Morales Cabrera

18.02.2021

Hola buenos dias pido la oracion por mi vida y por mi matrimonio gracias 🙂

Hola buenas tardes, ante todo muy ricas bendiciones para todos, consulta como me puedo contactar con el pastor Víctor Manuel.

Alguien me puede dar el numero

MANCHUMAN OMG ¡¡¡¡¡¡¡

16.04.2020

Quisiera dejar una oración para mi abuelita hortensia alvornos

Buen dia, quisiera pedir la oración para mi hija adhara selvan,encuentre trabajo ,gracias

Susana del Carmen Contreras Arias

23.01.2019

Buenas tardes..quisiera pedir una oracion por mi marido Adrian Gomez...confio en Dios ..el hace milagros ..por eso les pido su oracion ..hermoso programa la hora de los milagros...muchas bendiciones...