Stand with Ukraine. Save peace in the world!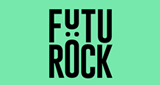 Radio Futurock
Malena Pichot, Julia Mengolini, Darío Sztajnszrajber, Julián Kartún, Werner Pertot, Franco Bianco, Srta. Bimbo entre otros, hacen Futurock Fm.
Show more
Radio Futurock reviews
Luis Muñeton Ramirez

30.09.2020

Un saludos desde Viterbo Caldas Colombia, todos los días los escucho. Mi desayuno es chocolate. Arena con margarina. Huevos con cebollas y tomate y galletas.

pero juliana , esconde a su otra hija! o no?

Delia Gonzalez

17.05.2019

Radio más auténtica y humana, radio que me llena la vida, radio que nombra a todes, radio que devela, que ilumina, que hace fosforescencias en la oscuridad de esta sociedad del pasado. Les amo!

Yanina Lope Vega

29.04.2019

porqué se corta tanto la trasmisión? LPM

Buenas chiques soy de colonia caroya cordoba les escucho gracias por su saber.

Bruna Bonicelli

24.04.2018

los quiero
Information about the radio
Futurock fue ideada en enero de 2016, luego del cambio de gobierno que ocurrió en Argentina en diciembre de 2015. Una de las primeras decisiones del nuevo titular del Sistema Federal de Medios y Contenidos Públicos, Hernán Lombardi, fue censurar la programación que tenía al aire la radio pública Nacional Rock, disponiendo el 29 de diciembre el silenciamiento completo de la radio, que pasó de tener una programación diaria a solo emitir música por tres meses.2​ Quien era su director desde 2013, Federico Vázquez, resistió la medida denunciando públicamente el vaciamiento de la emisora, así como el despido intempestivo de los conductores, columnistas y periodistas que componían la radio. La denuncia tuvo una alta repercusión en distintos medios del país y numerosos comunicadores, artistas y músicos expresaron su rechazo a la medida del gobierno.
Frente a este panorama, y en un marco general de crisis de medios críticos al nuevo gobierno, Julia Mengolini, Sebastián Vázquez y Matías Messoulam, junto al ya ex director de Nacional Rock, Federico Vázquez, decidieron fundar una nueva radio, a la que llamaron Futurock Fm. Convocaron a buena parte de quienes estaban en la anterior emisora pública y habían sido despedidos por Lombardi y su nuevo director, el musicalizador Bobby Flores.
Radio contacts